Guy Carpenter & Co., LLC, the reinsurance brokerage business of Marsh & McLennan Cos., announced that George Williams has been appointed managing director, global head of Client Support Services, effective immediately.
In this role, Williams will be responsible for setting the strategy for Guy Carpenter's global client service organization with a focus on digital transformation and client engagement. He is based in Philadelphia.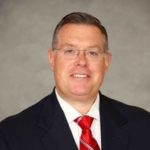 Williams brings over 20 years of experience in operations, product management and client service in the insurance and banking industries to Guy Carpenter. Most recently, he served as chief operating officer of North America General Insurance, AIG, where he led end-to-end customer process oversight for the property and casualty business in the region.
He also served in several global and regional roles, including general manager for the insurer's business in Germany, Austria and Switzerland. Prior to AIG, Williams held a number of posts in the banking sector.
Source: Guy Carpenter
Was this article valuable?
Here are more articles you may enjoy.