Maryland Insurance Commissioner Al Redmer Jr. has been named executive director of Maryland Auto Insurance. Redmer will leave his position as Maryland Insurance Commissioner to join Maryland Auto Insurance on May 18, 2020.
Redmer is Maryland's longest serving insurance commissioner. He served during two separate appointments, most recently since January 2015 and previously from June 2003 through late 2005. Prior to his initial appointment as insurance commissioner, Redmer served three terms in the Maryland House of Delegates.
Redmer also has private-sector experience having managed Redmer Insurance Group LLC and owned Redmer Financial Group. His business experience also includes positions as partner and president of Landmark Insurance & Financial Group and as CEO of Coventry Health Care of Delaware Inc.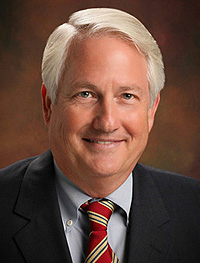 Redmer's appointment comes after Executive Director Mark McCurdy announced his retirement to the Maryland Auto Insurance Board of Trustees in 2019. After this, a search committee of the Board was appointed to solicit and interview candidates for the executive director position.
McCurdy spent the final months of his 38 year career leading Maryland Auto through the Covid-19 pandemic. Among McCurdy's additional accomplishments as executive director was the creation of Maryland's "FineFix" program. FineFix has helped more than 23,000 Marylanders return to the roads, opening up employment opportunities and helping employers and the state's economic well-being. McCurdy's efforts also lowered the effective cost of auto policies by creating an installment plan, offering a non-pip policy and highlighting educational efforts to help people get insured
Maryland Auto Insurance is a mission-driven company dedicated to reducing the number of uninsured drivers on Maryland roadways by providing accessible, affordable insurance to drivers who currently are unable to obtain coverage from standard carriers. Maryland Auto was established in 1972 by the state of Maryland to protect its citizens from the risks and costs associated with uninsured driving.
Source: Maryland Auto Insurance
Was this article valuable?
Here are more articles you may enjoy.