Joe Ng has joined Miller Insurance Services in Hong Kong in a treaty reinsurance business production role.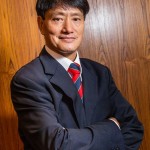 Before joining Miller, Joe Ng spent 43 years at China Taiping Group in various roles, most recently as deputy general manager and a member of the Underwriting Management Board at Taiping Reinsurance Co. Ltd. He was a founding member of China international Re in 1980 and has experience covering a range of disciplines including underwriting, claims and marketing.
He has joined Miller's treaty reinsurance team in Hong Kong to strengthen its capabilities across Asia, particularly in Hong Kong, Taiwan, China and Korea. He will be working closely with Head of Hong Kong Jennifer Lin and Miller's treaty specialists throughout Asia and in London.
Miller Insurance Services LLP is a specialist insurance and reinsurance broker, operating internationally and at Lloyd's. It handles reinsurance, complex large commercial insurance business and programmes and facilities.
Was this article valuable?
Here are more articles you may enjoy.