Peak Reinsurance Co. Limited, the Hong Kong based reinsurer, has appointed Kathleen Koh as senior vice president to underwrite credit and surety business. Koh will be responsible for developing and growing Peak Re's credit book in Asia Pacific.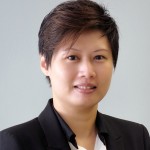 As a credit and surety underwriter in the region, she has more than 15 years of combined banking and reinsurance experience, with knowledge of the China market and the experience of building up trade credit insurance business in China.
Prior to joining Peak Re, Koh oversaw credit and surety business covering South East Asia and Greater China markets in various regional and global reinsurers.
Was this article valuable?
Here are more articles you may enjoy.