Allianz Global Corporate & Specialty SE (AGCS), the global industrial insurer of the Allianz Group, is expanding its Board of Management with new regional responsibilities.
The company is also introducing a new line of business to serve mid-size companies under the Mid-Corporate banner in selected countries.
All appointments and organizational changes will be effective January 1, 2015 and, where relevant, subject to regulatory approval.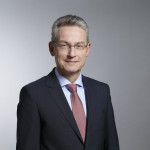 "The reorganization of our regional set up and creation of a Mid-Corporate line of business reflects AGCS's growth, especially in the important North American Property & Casualty market, as well as the company's increasing diversification by product and by geography," said Axel Theis, CEO of AGCS.
The AGCS Chief Regions and Markets Office, a board function which oversees the ACGS network of 28 offices and orchestrates customer-related activities, is to be split into three divisions from its current set up of two.
As a new board member Carsten Scheffel, currently regional CEO for AGCS in London, will lead the AGCS business in UK, Ireland, the Nordic Region, Russia and Central & Eastern Europe, Middle East, Australia and New Zealand, and South America. Prior to his move to London he served as regional CEO of AGCS Americas for three years, having previously held a number of positions in corporate underwriting within Allianz Group, which he joined in 1978.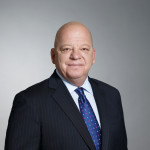 Art Moossmann, already a member of the AGCS SE Board of Management, leads the second region with a newly refined focus on North America, including the United States, Canada and Mexico. He will have CEO responsibility for this region. This strategic move is designed to support the integration of the commercial business of Fireman's Fund Insurance Co. (FFIC) into AGCS North America, a move that will give AGCS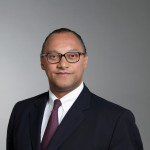 significant further scale in this region.
The responsibility for the third region covering Germany, Austria and Switzerland, the Mediterranean Region, Asia and Africa remains unchanged: Andreas Berger continues to be in charge of business in these countries while remaining responsible for managing the broker distribution channel for the Allianz Group.
Regarding the creation of a new line of business, Hugh Burgess, currently regional CEO of AGCS for North America, will become the Global Head of AGCS's "Mid-Corporate" line of business. Mid-Corporate will focus on businesses with revenues that fall under the normal AGCS corporate client threshold of €500 million annual revenues. It will provide property and liability insurance products for mid-sized businesses typically with revenues above €100 million in markets where other Allianz Property & Casualty companies are not active. The existing AGCS package and multiline product will be incorporated into the Mid-Corporate line of business.
Prior to his current role Burgess was responsible for AGCS's marine business in the Americas. He had started his insurance career with Hanover Insurance and, in 1999, moved to Fireman's Fund where he held several leadership positions in Specialty and Liability underwriting.
AGCS operates in 28 countries and employs more than 3,500 people, writing a total of €5 billion gross premium worldwide annually (2013).
Related Articles:
Was this article valuable?
Here are more articles you may enjoy.