Brokerslink announced the appointment of Jacqueline Legrand as CEO, succeeding José Manuel Fonseca, who is stepping back to focus his efforts on managing the growth of MDS Group, a Brokerslink reference shareholder, of which he is CEO.
Legrand is chief operating officer and board member at MDS Group, where she oversees business development and operations in Portugal and Brazil. She has worked in the Brokerslink team for nine years, most recently as regional director for Europe.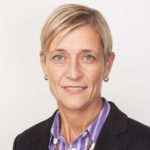 She brings over three decades of extensive experience in global operations management and innovative broking to Brokerslink. Prior to joining MDS, she was managing director at Crystal & Co., another Brokerslink company, in New York, where she led the international department. Jacqueline began her career as a client executive at IBM.
"I am honored to have this opportunity to lead Brokerslink and it has been a pleasure working closely with José Manuel during the past nine years to cement our position as a dynamic, full service global broking company," said Legrand. "This is an exciting time for Brokerslink as we look to further enhance our global offering and build out our specialist industry expertise and access to the world's insurance markets."
"Although I have decided to assume a non-executive role at Brokerslink, I am very much looking forward to remaining on the board of directors and being a part of shaping the future of Brokerslink," said Fonseca, founder and board member of Brokerslink. "It has been a privilege to serve as CEO of Brokerslink, where we have grown and transformed our network into a successful broking company."
Brokerslink was created in 2004 as a global network of independent brokers. It was incorporated in Switzerland in 2015, becoming an integrated global broking company, owned by 55 shareholders from 40 countries, owning and managing a network of brokers and risk and consulting firms in 100 countries.
Source: Brokerslink
Was this article valuable?
Here are more articles you may enjoy.