Starr Insurance Cos. has appointed Paul O'Ryan as Canadian territory manager, general aviation, effective Jan. 6.
O'Ryan joins Starr from Swiss Re where he was head of General Aviation Americas in Toronto for more than 11 years, according to his LinkedIn profile. Prior to that, O'Ryan spent 13 years as an aviation underwriter with USAIG/CAIG.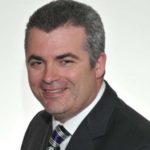 "Mr. O'Ryan brings more than 20 years of both aviation and insurance experience to Starr," stated Kyle Sparks, senior vice president, chief underwriting officer GA/CR, Starr Insurance Cos. "This new role allows us to source business directly in Canada. Mr. O'Ryan will be boots on the ground, allowing us to work directly with Canadian brokers developing new channels and strengthening our relationships."
O'Ryan will report to Kyle Sparks and be based in Toronto.
Source: Starr Insurance Cos.
Was this article valuable?
Here are more articles you may enjoy.