Salem Khalaf Al Mannai has been appointed group CEO of Qatar Insurance Group, effective Jan. 1, 2020.
Al Mannai has been instrumental in bringing innovative solutions to cement the group's position as a pioneer in the insurance industry arena, both in the Middle East and North Africa (MENA) region and across international markets, said the Doha, Qatar-based company in a statement.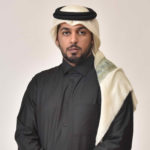 A postgraduate from the University of South Wales in the U.K., Al Mannai has held various key positions within Qatar Insurance Group, the most recent being deputy president & CEO of the group. He started his career in the retail department of QIC in 2001. Subsequently, Al Mannai was appointed as the head of Energy, Marine and Cargo Insurance. In 2013, he assumed the role of deputy CEO of QLM, the company's health and life insurer.
In 2015, Al Mannai was appointed as the deputy group CEO MENA region. He became deputy group president & CEO of QIC Group in 2019.
"I am extremely pleased to welcome Salem into this new role. This key appointment testifies the Qatari competencies that exist within QIC Group and our constant endeavor to empower Qatari talent by assigning them in senior leadership positions," commented Khalifa Abdulla Turki Al Subaey, group president of QIC Group.
Source: Qatar Insurance Group
Was this article valuable?
Here are more articles you may enjoy.