Allianz Global Corporate & Specialty SE (AGCS), the corporate insurance carrier of Allianz Group, appointed Henning Haagen as chief underwriting officer specialty and member of the board of management, subject to regulatory approval.
Effective March 1, 2020, Haagen will succeed Paul O'Neill, who left AGCS in 2019.
As chief underwriting officer specialty, Haagen will take over responsibility for AGCS' aviation, entertainment, marine and mid corporate lines of business. He will also oversee the AGCS Global Underwriting Integrity and Solutions function, which establishes common underwriting practices across all AGCS lines of business and in line with Allianz Group Property & Casualty standards, and the AGCS Underwriting Academy, which provides training to AGCS staff.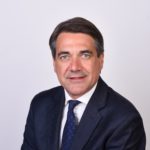 Haagen is currently AGCS' regional head of specialty and also northeast zone executive for North America, a role he has held since January 2017. An announcement will be made at a later date on a successor to his current roles.
Haagen is a German citizen and will relocate from New York to Munich in 2020.
Prior to his current role in the United States, Haagen was AGCS global head of aviation, and since joining in 2008, he has held several senior underwriting positions within the organization in Munich and London, including chief aviation underwriting officer for the EMEA and Asia Pacific regions, global head of reinsurance and head of aviation reinsurance underwriting.
He has over 20 years' underwriting experience, and before joining AGCS, Henning worked as a senior underwriter for both GE Frankona Reinsurance AG and Augsburg Re, a managing general agent. He began his insurance career at Gerling Insurance and Reinsurance.
Source: Allianz Global Corporate & Specialty (AGCS)
Was this article valuable?
Here are more articles you may enjoy.