RMS, the catastrophe risk modeling company, announced the appointment of Michael Steel as global head of Business Development, joining the RMS Executive Committee.
Steel first joined RMS in 2016 to help drive innovations to solve the key risk management challenges faced by insurers and had been serving in a strategic advisory role at RMS prior to his appointment. He has 30 years' experience in risk and capital management gained in the insurance industry. Prior to RMS, Steel was the group chief risk officer at AXIS Capital, following a career in reinsurance broking, including 12 years at Benfield (which later became Aon Benfield) where he led the ReMetrics team, in addition to leading teams in the development innovative solutions in the reinsurance and capital markets.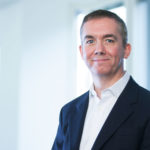 In addition to his role with RMS, Steel serves as an independent non-executive director on the board of Allianz Re Dublin dac. He has previously served as an independent non-executive director on the board of Berkshire Hathaway's International business, an appointed director on the Casualty Actuarial Society and chairman of the Geneva Association's Chief Risk Officer (CRO) Network.
Steel will be based in the RMS London office and report directly to Karen White, chief executive officer at RMS.
Karen White, chief executive officer at RMS, said: "Mike brings a wealth of experience and industry knowledge of the global insurance market to his role. RMS clients have benefitted from Mike's thought leadership and holistic, pragmatic approach to bringing innovation to the insurance industry. His unique perspectives and strong industry relationships built over years make him ideally suited to advance our business development efforts to bring new and differentiated value to our customers as our market evolves."
Source: Risk Management Solutions, Inc. (RMS)
Was this article valuable?
Here are more articles you may enjoy.