HDI Global Specialty SE, the specialty lines insurer, has launched a Political and Credit Risk team in London with the hires of Nick Robinson and Anthony Vaughan.
Both have joined HDI Global Specialty SE's London office from Neon Underwriting. (Neon was placed into run-off this year by its parent American Financial Group).
HDI's new London team will work in collaboration with HDI Global Specialty's existing Political Risk team based in Stockholm.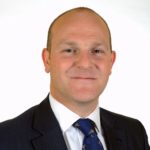 Robinson joins as head of Political Risk & Structured Credit in London, and has more than 20 years' Political Risk Insurance experience including establishing and growing a successful PRI book at Marketform, latterly Neon Syndicate. This included PRI lines of confiscation, expropriation, nationalization and deprivation (CEND), contract frustration and structured credit insurance. He has also worked at AIG London, Wellington Underwriting and JLT.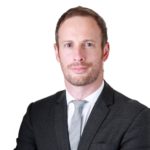 Anthony Vaughan joins HDI as senior analyst and underwriter. He is a CFA charterholder by training and started his career at the Australian Prudential Regulation Authority in 2002. He then spent nine years with Sumitomo Mitsui Banking Corp. in various positions, including, most recently, as a credit analyst in London. In 2017, he joined Neon Underwriting and played a key role in setting up Neon's Structured Credit business plan.
"Since the creation of the [HDI] business at the start of last year, we have said we will be looking for opportunities to expand our offering to the market which now extends to credit products including both public and private obligor default and lenders protection alongside existing political risk coverage," commented Richard Taylor, UK managing director of HDI Global Specialty SE.
"This is another example of the business delivering on its stated strategy of organic and inorganic growth," he added.
Source: HDI Global Specialty
Topics Excess Surplus London New Markets
Was this article valuable?
Here are more articles you may enjoy.