MS Amlin Underwriting Ltd. (MS AUL), the Lloyd's re/insurer, announced the appointment of Johan Slabbert as chief executive officer. Slabbert will take up the role on Nov. 1, 2020, subject to regulatory approval.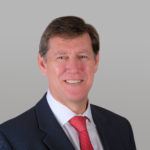 Slabbert succeeds Tom Clementi, who will step down from his position as CEO on 31 October 2020 after 4 years in the role to pursue other opportunities outside of MS Amlin. Clementi will remain with the business until the end of the year to support a smooth transition and regulatory handover. Clementi has led MS AUL since late 2016 having originally joined MS Amlin in 2007 and held a number of leadership roles across the MS Amlin group of companies over the last decade.
As part of his transition to the role of CEO, Slabbert will step down from his position as chairman of the MS AUL board. Martin Hudson, currently a non-executive director for MS AUL and chair of the Underwriting Oversight Committee, will act as interim chairman, subject to regulatory approval.
Slabbert brings more than two decades of leadership experience in the international re/insurance market, having held several CEO and CFO roles. He first joined MS AUL in May when he was appointed as a non-executive director and chairman of the board.
Slabbert began his career at AIG before joining Chaucer Ltd. as CFO, where he was also CEO for two years, and served as Operating Partner and CEO of Augustus Specialty LLC. While at AIG, Slabbert spent six years in Japan and has been working within the MSI group for some time in his role as Chairman of Mitsui Sumitomo Insurance Company (Europe) Ltd, a position he has held since 2017.
"We would like to take this opportunity to express our sincere thanks to Tom, who has played a vital role as CEO in transforming and reshaping the business in challenging circumstances and laying the foundations for MS AUL's future success," commented Tamaki Kawate, director & senior executive officer at Mitsui Sumitomo Insurance Co. Ltd.
"Since joining MS Amlin in 2007, Tom has undertaken a number of leadership roles, latterly for MS AUL, which he leaves well positioned for the next phase of its strategic development as well as for future growth. We are immensely grateful for the dedication, expertise and leadership he has demonstrated throughout the years and wish Tom every success in his next endeavour," Kawate continued.
"With the foundations in place for us to build a world-class re/insurance business in MS AUL, we are pleased that Johan has agreed to become CEO. Johan is a recognised leader in the insurance sector with rich international experience and a strong track record of successfully managing and delivering growth for high-profile businesses, including Mitsui Sumitomo Insurance Co. (Europe) Ltd. His industry experience, expertise and strong leadership capabilities will be integral to supporting the business as it builds a modern, relevant, profitable and client-focused business specialising in complex specialty and reinsurance risks," he went on to say.
Part of the global top-10 insurance group MS&AD, MS Amlin operates with three main legal entities' operating in the Lloyd's, Continental European and Bermudian markets. Approximately 1,800 employees operate in more than 20 locations worldwide.
Source: MS Amlin Underwriting Ltd.
Was this article valuable?
Here are more articles you may enjoy.