This wrap-up of International People Moves details recent appointments at Guy Carpenter, Chord Re, and Everest Re. A summary of these new hires follows.
Guy Carpenter
Reinsurance broker Guy Carpenter & Co. announced the appointment of Sebastian Cook as managing director and head of London Europe, with immediate effect.
Cook will lead the London-based teams focusing on European business (London Europe) and the newly formed European Broking Solutions team, focused on working with the local European offices to build and execute customized reinsurance strategies for the continent.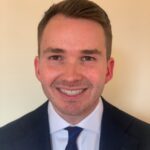 In addition to leading the London-based team and European Broking Solutions team, he will further develop the firm's catastrophe strategy across the European region and its approach to European reinsurer management. Cook will also play a key role in directing Guy Carpenter's international request for proposal (RFP) initiative.* He will report to Massimo Reina, CEO, Europe at Guy Carpenter.
Most recently, Cook was head of EMEA London and deputy CEO, Nordic and Baltic Region at Aon with responsibility for the production and servicing of large accounts across Continental Europe. He joined the company in 2007.
* RFPs have become a common feature in some countries or lines of business, explained Carpenter in an email, when asked about its RFP initiative. "We believe this represents an opportunity to clearly articulate the value we are capable to deliver to clients, using quantifiable metrics informed by clients' key performance indicators."
Chord Reinsurance Ltd.
Chord Reinsurance Ltd., a London-based specialty reinsurer today announced that chief underwriting officer Tom Meyer is moving to the role of chief executive officer, replacing Stefan Long who will transition to executive director ahead of stepping down from the company in 2022.
Meyer joined Chord Re at its inception in 2017 as CUO, joining from Aspen Holdings Ltd., where he served as CUO at Bermuda-based Aspen Insurance Ltd. He has had a 25-year insurance career, starting as a broker before joining Aspen to lead their specialty reinsurance underwriting.
John Cavanagh, chairman of both Chord Re and its parent company, Beat Capital Partners Ltd., said, "We are thrilled to announce Tom's appointment and view this as a natural progression for a very talented and well-known specialty reinsurance leader. We would also like to thank Stefan for his contribution to Chord Re from its inception and wish him all the best for the future."
Everest Re
Everest Re Group Ltd. announced the appointment of Anne Rocco as senior vice president and group chief transformation and shared services leader. She will serve on the Everest executive leadership committee and report directly to President and Chief Executive Officer Juan C. Andrade.
Rocco joins Everest from Chubb, where she most recently served as executive vice president and head of International Operations and Technology for Chubb Overseas General. She began her career with Chubb 28 years ago and has held significant leadership roles in its North American and International businesses, leading global teams to reengineer processes, improve operational performance and transform businesses in dynamic and rapidly changing environments.
Rocco has extensive experience delivering complex, large scale strategic and transformational global initiatives. She is widely recognized for her passion and success in driving results, improving customer experience, and enhancing operational performance, said Bermuda-based Everest in a statement.
"[Rocco] will be instrumental in driving our strategy to transform our company and support our growth ambitions for the future," said Andrade. "I am excited to work with her and the rest of our executive management team to build upon our strong foundation and deliver our strategic objectives in the next chapter of Everest's journey."
Topics Aon
Was this article valuable?
Here are more articles you may enjoy.