This wrap-up of international People Moves details recent appointments at AXIS Re, Guy Carpenter, Marsh and Dale Underwriting Partners.
A summary of these new hires follows here.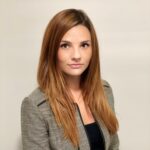 AXIS Re, the reinsurance business segment of Bermuda-based AXIS Capital Holdings Ltd., announced the hiring of Lisa Hiscock as a senior underwriter, Lloyd's Casualty, for the Global Markets team, effective immediately.
In her new role, Hiscock will underwrite Lloyd's casualty treaty business, with responsibilities to support both existing partnerships as well as assessing growth opportunities. She will also focus on forging strong business relationships that reflect AXIS Re's commitment to client service.
Hiscock started her career at Hiscox in London as an underwriter within the specialty team. She continued her career in Australia, where she focused on crisis management lines with a broad remit of classes and line management responsibilities. She joins AXIS Re most recently from AXA XL, where she spent five years.
Hiscock will continue to be based in Australia with plans to transfer to the United Kingdom later in 2021.
***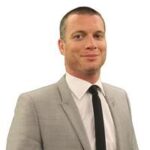 Guy Carpenter & Co., the reinsurance unit of Marsh McLennan, announced the appointments of Christophe Gaudron as CEO, Guy Carpenter France, effective Jan. 1, 2022, and Michel den Boer as managing director, Treaty Broking, Guy Carpenter Benelux, with immediate effect.
Gaudron will be responsible for overseeing the broking activities of Guy Carpenter across the French marketplace while capitalizing on the firm's global capabilities to provide clients with enhanced risk transfer solutions. Based in Paris, he will report to Massimo Reina, CEO, Europe, Guy Carpenter.
Gaudron brings more than 20 years of reinsurance experience to the role and an extensive knowledge of the French market. He joined Guy Carpenter in 2010 and was appointed deputy CEO of Guy Carpenter France in 2014. Prior to this, he held various managerial positions at Aon Benfield.
The announcement forms part of Guy Carpenter's long-term succession plan for the region. Gaudron will replace Phillippe Renault, currently CEO, Guy Carpenter France, who will continue in his role as chairman, Guy Carpenter Europe.
In addition, Carpenter noted that the appointment of den Boer as managing director forms part of the broker's ongoing expansion strategy for the Benelux region. In his new role, den Boer is responsible for reinforcing the company's market presence and amplifying its focus on providing market-leading risk transfer capabilities to its clients. Based in Rotterdam, den Boer will work primarily within the Dutch market and reports to Patrick Schepens, CEO, Guy Carpenter Benelux.
He brings an in-depth knowledge of the Dutch reinsurance market based on more than 30 years of experience. He joins Guy Carpenter from Willis Re, where he was an executive director and treaty broker within the firm's Continental Europe division, focusing on the Netherlands.
***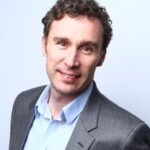 Insurance broker Marsh announced the appointment of Alex Dahlmann as head of Office for its Swedish captive operations, Marsh Management Services AB Sweden.
In this role, Dahlmann is responsible for the development and delivery of best-in-class captive management, insurance, accounting, regulatory compliance, and consulting services to captive owners in the region. Established in 2007, Marsh Management Services AB Sweden supports a wide range of clients including public entity and government-owned companies to those listed on major global stock exchanges.
Based in Stockholm, Dahlman will report to William Thomas-Ferrand, International Practice leader, Marsh Captive Solutions.
He joined Marsh in 2018 and was previously chief operating officer for the Benelux & Nordics region. Before joining Marsh, he was governance risk compliance consultant at Transcendent Group. He has also held senior business transformation and financial planning roles at AIG and American Express.
"Clients are increasingly looking to captive insurance vehicles as a means to manage risk and reduce volatility during these uncertain times. Under Alex's leadership, we are well-placed to deliver the services and solutions that our Swedish captive clients require to plan for their long-term success," commented Thomas-Ferrand.
***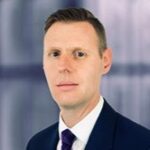 Dale Underwriting Partners (DUP) recently announced the appointment of Tony Forder as head of property reinsurance, effective April 19.
Forder joins from Apollo Syndicate Management where he was head of U.S. treaty. Prior to this, he was a senior underwriter at Faraday for 14 years.
Was this article valuable?
Here are more articles you may enjoy.