LONDON – Beat Capital Partners Ltd. , along with industry veteran Paul Shore have opened a new underwriting vehicle Tegron Specialty that will focus on directors and officers insurance for publicly traded companies, specialising in excess of loss placements.
As CEO, Shore brings more than 25 years of industry experience to Tegron. During his career Shore has held a number of senior roles, including head of Management Liability at Navigators and, most recently, head of Financial Lines, International at Navigators/The Hartford.
From July 1 2021, Tegron will underwrite via a Lloyd's consortium, led and managed by Beat syndicate 4242, and will be an appointed representative of Asta Managing Agency Ltd.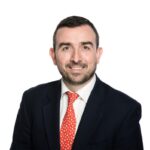 Investment firm Beat is exclusively focused on supporting insurance underwriters seeking to start their own businesses. It provides start-up funding, infrastructure, risk capital and A+ rated paper, plus guidance and support. Beat's investments operate independently of one another under their own management and brand. Beat, was formed in 2017 and is owned by its management, including founders John Cavanagh and Tom Milligan, global insurance investor Paraline Group, Ltd. and specialty wholesale insurance distributor Amwins Group Inc.
Beat has backed seven insurance underwriting businesses and in 2018 acquired rights with respect to Lloyd's Syndicate 4242 with funding from Bain Capital Credit. Bain Capital is a significant minority investor in Beat. Among Beat's investments are Brace, Alcor, Tarian, Chord Re, Previse, Satinwood and Munitus.
Was this article valuable?
Here are more articles you may enjoy.