This wrap-up of international People Moves includes appointments at Allianz Global Corporate & Specialty (AGCS); HDI Global SE UK & Ireland, and Amwins Global Risks.
A summary of these new hires follows here.
Scott Sayce will join Allianz Global Corporate & Specialty (AGCS) in September 2021 in a dual leadership role for AGCS's cyber underwriting business and the Allianz' Cyber Center of Competence.
As global head of cyber, he will steer AGCS's cyber underwriting business, reporting to Shanil Williams, global head of Financial Lines. Sayce also will succeed Dr. Catharina Richter, the current global head of Cyber Center of Competence for AGCS and Allianz Group, who will move to a new role within Allianz, which will be confirmed in due course.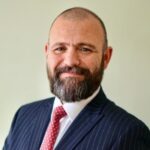 Sayce comes to AGCS from AXA, where he has held a variety of increasingly senior leadership roles after joining in 2017. He started out as global chief underwriting officer for Cyber within AXA's corporate solutions division, while also being group chief underwriting officer for Cyber. In 2018 he became group head of Cyber, and subsequently, group head of Financial Lines and Cyber.
Before his time at AXA, Sayce was the head of the Cyber, Technology and Life Science divisions for CNA Hardy. He started his career as a Lloyd's insurance broker before moving to underwriting to focus on cyber and technology risks, a field in which he now has almost 20 years' experience.
***
HDI Global SE UK & Ireland announced that Arvind Drubhra will take up the role of director of Operations, effective June 7.
In this new role, Drubhra will be responsible for HDI's Technical Operations, Claims Operations, Global Servicing and IT & Change teams. He will report directly to Managing Director Claire McDonald.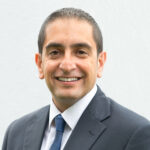 Drubhra joins HDI from AGCS in London where, for the past 16 years, he has worked in a number of senior operations, transformation and technology roles, most recently in the Global Process Management function looking after process oversight, productivity management and enterprise data quality.
With more than 25 years' experience in the insurance industry, Drubhra holds a master's degree in business administration, and graduated in computer systems engineering from University of East Anglia in 1996.
***
Amwins Global Risks, the specialist re/insurance broking and risk management firm, announced the recruitment of three senior brokers: Phil Johnson and Mark Ritson, both based in London, and Ewoud Dekker in Amsterdam.
Johnson joins Amwins Global Risks from Miller Insurance Services, where he served as head of international casualty. In his new role, he will lead Amwins Global Risks' casualty development, predominantly in the U.S., Canada and Australia.
Ritson joins from AFL Insurance Brokers Ltd., where he served as the head of international property and energy, focusing on downstream energy products. His areas of specialism include Latin American developing markets, and he has extensive London market and international placement experience for energy clients and risks. In his new role, Ritson will support the growth of Amwins Global Risks' continuing investment in the global energy space.
Dekker previously worked at Nationale Nederlanden where he served as senior account manager reinsurance. In his new role, Dekker will join Amwins Re, Amwins' European Reinsurance division in Amsterdam. He will support the Dutch team, primarily focusing on Netherlands, Belgium and Dutch-speaking territories in the Caribbean. He also will focus on facultative reinsurance while assisting Amwins Re treaty clients and colleagues.
Was this article valuable?
Here are more articles you may enjoy.