This wrap-up of international People Moves details recent appointments at three London-based brokers: BMS, Incepta (a subsidiary of Goldman Sachs-backed Aston Lark), and Oneglobal Broking.
A summary of these new hires follows here.
BMS, the London-based specialist insurance and reinsurance broker, announced the appointment of Mark Aylward as managing director of its newly structured London Delegated Underwriting Authority (DUA) and Programmes division, to lead BMS' expansion in the sector, primarily in the U.S.
He will join BMS upon completion of his current contractual obligations and will report to Hannah Watkins, managing director, BMS Re.
Aylward has more than 20 years of experience in the delegated authority market. He was most recently director of the North American and International Property team at Tysers.
"Last year, we brought our reinsurance and insurance DUA expertise together as one team. The DUA space continues to evolve, as do our coverholders' needs – from alternative structures to analytics, to implementing cross-class strategies," said Watkins.
"To do this successfully we provide a holistic approach to our clients, working closely with our program experts in our U.S. reinsurance operations," she added.
***
Aston Lark, the insurance broker backed by Goldman Sachs, announced the appointment of Robert Beere as director of Lloyd's broker, Incepta, a subsidiary of Aston Lark.
Well known in the insurance market and with 23 years' experience, Beere is a Lloyd's and London market broker specializing in property and package business. He joins Aston Lark from JLT/Marsh, where he has spent the past 15 years, most recently as regional director for London Market Risks. Prior to that, he spent four years as a property insurance broker for Aon.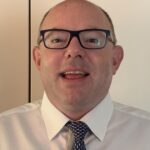 Beere will be tasked with driving the group's London Market property and casualty business forward, both in terms of supporting the group's own placement requirements and expanding third-party wholesale broker distribution.
Acquired by the Aston Lark Group in August 2020, Incepta is an established Lloyd's wholesale broker with an appetite for UK commercial business developed through successful underwriting binders as well as effective open market broking. Incepta specializes in providing property, casualty and professional indemnity solutions in the London Market to regional brokers, with a focus on high service standards and market expertise.
Current Incepta Directors Paul Smith and Clive Gilbert will be exiting the business in the summer.
***
Oneglobal Broking, the London-based broker, announced the appointment of Mark Jenner as chairman of Energy.
With more than 30 years' experience in the energy insurance sector, Jenner joins from Howden where he was executive director of the Energy Division. Prior to this he had a distinguished broking career at independent specialist energy broking companies including Agnew Higgins Pickering and JFS. He started his career at Willis.
Jenner will join Oneglobal once he has fulfilled his contractual obligations to his current employer.
Topics Underwriting
Was this article valuable?
Here are more articles you may enjoy.