This wrap-up of international People Moves details recent appointments at Liberty Specialty Markets and underwriting agency DUAL, which is part of Howden Group Holdings.
A summary of these new hires follows here.
Liberty Specialty Markets (LSM), part of Liberty Mutual Insurance Group, announced the appointment of François Barriol as senior underwriter Terrorism and Political Violence for France.
The appointment is effective immediately.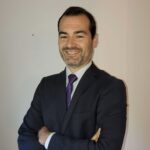 Reporting to Joanna Hitchcock, head of War & Terrorism – Continental Europe, and Richard Deguettes, managing director of LSM France, Barriol will be in charge of underwriting terrorism and political violence risks and developing the portfolio for France.
Prior to joining Liberty, Barriol launched the political violence and terrorism underwriting lines for Hiscox in France and French-speaking Africa before joining the crisis management underwriting team in 2020. He began his career in 2009 in the French Navy before joining the insurance industry in 2012 as a kidnapping / extortion and special risks underwriter. Barriol is a graduate of ESTRI Lyon and HEC Paris.
***
DUAL, the underwriting arm of Howden Group Holdings, and the world's largest international underwriting agency, announced the appointment of Gordon Steward as managing director, Forestry, which brings a global Forestry offering to DUAL's extensive product range.
Steward joined DUAL on June 1 and reports to Richard Clapham, CEO, DUAL Group.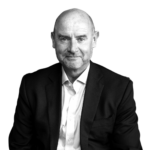 Steward will focus primarily on small, medium to medium-large forestry companies in the southern hemisphere markets of South Africa, Australia, Chile, Uruguay, South East Asia and New Zealand. Clients include timber / paper / pulp producers, pension funds, exotic wood investment and real estate investment funds.
Typical perils are FLEXA, wind (non-accumulating zones) and sub limited perils, typically: frost, hail; snow damage; debris removal; and firefighting costs.
He joins from White Oak Underwriting Agency where he managed the forestry business. His extensive 35-year career in Lloyd's, UK retail and international markets, includes roles at Weald Risk Partners, Castel, IGI, Catlin Syndicate 2003, Forest Re, Allianz Global and QBE.
"We are delighted to welcome Gordon Steward to DUAL. Forestry is a niche but increasingly important product that seeks to de-risk forest assets for investors and plantation owners," commented Clapham. "Gordon is a well-known market leader in Forestry insurance and has unparalleled experience in this sector, making this a great fit for DUAL with our focus on underwriting expertise."
DUAL, the specialist underwriting arm of Howden Group Holdings, is the world's largest international underwriting agency and Lloyd's largest international coverholder. DUAL is responsible for gross written premiums of £850 million ($1.1 billion) and employs 700 people in offices across Europe, Asia Pacific and the Americas.
Topics Talent Insurance Wholesale
Was this article valuable?
Here are more articles you may enjoy.