This edition of International People Moves covers appointments at three insurers: Covéa Insurance, Berkshire Hathaway Specialty Insurance and Swiss Re Corporate Solutions.
A summary of these new hires follows here.
Covéa Insurance, the UK underwriting business of French mutual insurer Covéa, announced the promotion of Adrian Furness as chief executive officer. He succeeds James Reader, who is leaving the business and has no plans to take on another executive role.
Furness has held the role of chief operating officer at Covéa Insurance since December 2019, having previously been claims director of the company and its predecessor Provident Insurance since 2008.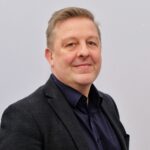 "We are extremely grateful to James for the legacy he leaves within Covéa," commented Furness in a statement. "I've worked with him for 18 years and he has been a brilliant leader of the business and, from both a professional and personal perspective, I will miss him greatly and wish him all the very best for the future."
"While the board of directors and our shareholder regret James' personal decision to leave, we respect his choice," said Covéa Insurance's Chairman Dominique Salvy.
"We are grateful for his leadership of the company throughout his tenure, which has delivered a solid strategic positioning for the business and has helped navigate the unprecedented challenges brought about by the pandemic," added Salvy. "Going forward, no one is better positioned than Adrian to continue to guide the company and build on its strengths. The board wishes him every success."
"After nine years as chief executive, I have decided that the time is right for me to take a step back. It has been an absolute privilege to lead such a great business and team and I'm extremely proud of what we've achieved together," said Reader.
***
Berkshire Hathaway Specialty Insurance (BHSI) announced it has named Caroline Alder-Smurthwaite, head of General Casualty, UK.
Alder-Smurthwaite comes to BHSI from Chubb, where she spent 12 years in increasingly senior positions, most recently London corporate casualty manager. She began her career on the claims side of the business at Gerling Insurance. She earned a Bachelor of Arts degree with honors in European Studies, International Business, from the University of Central Lancashire.
She is based in BHSI's office in London and can be reached at +44 203 692 8011 or Caroline.AlderSmurthwaite@bhspecialty.com
***
Swiss Re Corporate Solutions appoints Caroline Pritchard as head Distribution Management Europe, Middle East & Africa, effective Aug. 1. She will assume this new responsibility in addition to her current role as head Distribution Management UK.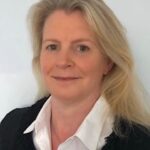 Based in London, Pritchard will advance Corporate Solutions' distribution strategy, represent the company's products and solutions to commercial insurance brokers and maintain strong relationships with key partners.
Pritchard joined Swiss Re Corporate Solutions in March 2020 as head of Distribution Management UK. She has over 25 years of experience in the commercial insurance sector in EMEA and North America and has held various leadership roles with brokers and commercial insurers, including roles at Crawford & Co. and nine years at Zurich Insurance, according to her LinkedIn profile.
Pritchard holds a Bachelor of Arts degree in History from the University of Warwick.
Was this article valuable?
Here are more articles you may enjoy.