Insurtech Reask, an Australian science and technology company that focuses on natural hazard modeling, announced it has closed its seed funding round, led by Tencent, the global technology giant headquartered in China.
The funding will support the next stage of Reask's product development, operational expansion and business development worldwide, including the London market.
The amount of the funding was not disclosed by the Sydney-based company.
Reask said it aims to take on legacy natural catastrophe modeling firms by fundamentally rethinking how catastrophe models are created – offering real-time, post event, and longer-term probabilistic risk forecasting solutions for global weather-related catastrophes, which leverage the power of artificial intelligence (AI).
At present, nat cat risk modeling is based on historical data, which risks being outdated, incomplete or inaccurate. Instead, insurers need to leverage modeling solutions that incorporate current and potential future changes to the climate, which increases the accuracy of risk modeling and pricing, said Reask.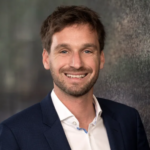 "Reask is on a mission to be the leading provider of next-generation nat cat modeling, worldwide. We are already gaining great traction in the market with our unique AI-based solutions, and are thrilled that our high-profile investors have recognized this with their investments supporting the next stage of our growth strategy," said Thomas Loridan, CEO and co-founder of Reask.
"There are three key purposes for the funding: technical – building out our science and AI teams to continue to expand our model range; sales and marketing – enhancing our business development and account management team; and operations – strengthening our internal capabilities to help build our business," he added.
The funding round was also supported by SV Angel, a major San Francisco-based seed fund and early investor in Google, Twitter, and Airbnb, and by Hawktail, an early-stage U.S.-based venture fund. It follows increasing traction by Reask with leading clients such as Swiss Re, AXA and insurance linked security (ILS) firms including Twelve Capital and Securis Investment Partners.
"Artificial intelligence will be a critical tool to help humanity more accurately predict climate patterns and risks in the near future. In a dynamically changing world, our forecasting tools must become more sophisticated. Reask has built a suite of products leveraging their climate forecasting engine for the insurance industry that are helping insurance companies accelerate the development of their climate-related offerings," commented David Wallerstein, chief exploration officer, Tencent.
"The insurance industry will play an increasingly critical role in helping economies adjust and mitigate risks from climate-driven catastrophic events. We believe Reask is well positioned to partner and grow with the global insurance industry," Wallerstein continued.
Reask's suite of modeling solutions that use AI are detailed as follows:
DeepCyc: Global probabilistic hazard model that provides a high-resolution probabilistic view of tropical cyclone risk everywhere in the world.
ForeCyc: Climate-adjusted probabilistic hazard model that enables a forward-looking approach, leveraging alternative climate forcing conditions to adjust the view of risk.
HindCyc: Tropical cyclone hazard event response model that leverages Reask's machine learning wind model, the latest official forecasting agency reports and an on-the-fly event simulation engine. HindCyc provides high-resolution probabilistic gust footprints immediately at landfall, worldwide.
Metryc: Tropical cyclone calculation agent model that targets the specific requirements of the parametric insurance industry. Delivering high-resolution wind hazard intensity metrics days after an event occurs, Metryc provides a reliable calculation agent with consistent global coverage.
Source: Reask
Topics Mergers & Acquisitions Natural Disasters InsurTech Tech
Was this article valuable?
Here are more articles you may enjoy.