Dan Malloy has left SiriusPoint Ltd., a year after the company was formed from the merger of specialty reinsurer Third Point Reinsurance and Sirius International Insurance Group, a multi-line insurer and reinsurer.
On April 6, 2022, SiriusPoint Ltd. entered into a settlement agreement with Malloy, who had served as the company's president, Global Distribution and Services, according to Bermuda-based SiriusPoint in a notice it filed on April 7 with the Securities and Exchange Commission.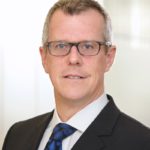 Malloy's employment with the company ended by mutual agreement on April 1, 2022, the notice said. According to Malloy's LinkedIn profile, he is now strategic advisor to Mesa's Edge in Bermuda.
Malloy had been an executive in various roles with Third Point Re from the time of its launch in 2012. He became CEO in May 2019, a position he held until the company's merger with Sirius in February 2021. Sid Sankaran, became CEO and chairman of the new company, SiriusPoint.
"I am grateful for the valuable experience, expertise and perspective Dan brought to the formation of SiriusPoint and we wish him all the best," commented Sankaran in an emailed statement.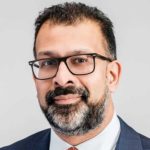 SiriusPoint's settlement agreement with Malloy, in part, provides for severance benefits consistent with the terms of his pre-existing employment agreement, including an aggregate of $1,275,000, representing 18 months of Malloy's current base salary, which will be paid in 18 equal installments following the April 1 termination date.
In addition he will receive $215,500, representing a prorated bonus for the fiscal-year ending 2022 earned at target, which shall be paid in one lump sum. If he relocates from Bermuda, he also will receive reimbursement for relocation expenses and tax preparation costs in an amount not to exceed $30,000. He also will receive an aggregate of $57,642.12, representing 18 months of Malloy's current contributions for medical and life insurance benefits, which will be paid in 18 equal installments following the termination date, the SEC filing said.
SiriusPoint has not announced a replacement for Malloy.
Was this article valuable?
Here are more articles you may enjoy.