SiriusPoint Ltd., the Bermuda-based international specialty re/insurer, announced that Siddhartha (Sid) Sankaran, chairman and CEO, has resigned from the company to pursue other opportunities.
The board has named Daniel Malloy as interim chief executive officer while the board initiates a search for a permanent successor. In addition, current Director Sharon Ludlow has been named interim chair of the board of directors.
The company announced last month that Malloy had left SiriusPoint, a year after the company was formed from the merger of specialty reinsurer Third Point Reinsurance and Sirius International Insurance Group, a multi-line insurer and reinsurer.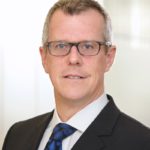 SiriusPoint said the appointments of Malloy and Ludlow are effective immediately and that Sankaran will be available as an adviser to the company after his departure in order to ensure a smooth transition.
In a separate announcement, SiriusPoint said that Daniel S. Loeb, its largest individual shareholder, will join the board of directors.
"SiriusPoint has significant strategic assets and a strong financial and operating model," Loeb said in a statement. "The company now needs to recruit an experienced CEO to focus on disciplined expense management, profitable underwriting and growth strategies, and supporting a prudent investment program. I look forward to working with the board to ensure we execute on these goals and build value for SiriusPoint's shareholders."
"We are delighted that Dan is joining the board at this time as the company continues to focus on serving our clients as a specialized global insurer and reinsurer," said Ludlow. "Dan has a strong track record as an investor and in creating value for shareholders of companies in which he is involved. Our interests in this regard are completely aligned."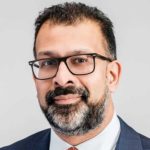 Ludlow thanked Sankaran "for his work managing the integration of Third Point Re and Sirius Group, and for launching the company on a compelling strategic path. We wish him well."
"We are also very pleased that Dan Malloy has graciously agreed to rejoin the company on a short-term basis to assist with this transition," she added.
"SiriusPoint has made tremendous progress since the merger, and I want to thank the team for helping position the company for the future," commented Sankaran.
Biographies
With more than four decades in the reinsurance industry, Daniel Malloy most recently served as president of SiriusPoint's Global Distribution and Services after the formation of the company last year, and prior to that he was the CEO of Third Point Re. Malloy joined Third Point Re in 2012 and served as executive vice president of Underwriting and then chief underwriting officer, before his promotion to CEO in 2019.
He also has held positions at Aon Benfield, Stockton Reinsurance, Centre RE, and Zurich Reinsurance. He is a graduate of Dartmouth College.
Sharon Ludlow is a corporate director with more than 25 years of experience in the insurance/reinsurance industry. During the course of her career, she served as president and CEO of Swiss Re Canada and as president of Aviva Insurance Co. of Canada.
Ludlow is currently a director on the boards of Lombard International, EIS Group and Green Shield Canada. She is a fellow of the Chartered Professional Accountants (FCPA, FCA) in Canada and holds a Bachelor of Commerce degree from the University of Toronto. She also holds the Institute of Corporate Directors designation (ICD.D).
Daniel S. Loeb is the founder and chief executive officer of the asset management firm Third Point LLC. He was the founder of Third Point Re and instrumental in the merger of that company with Sirius Group to create SiriusPoint in 2021. Loeb, who has had board observer rights since SiriusPoint was established, will transfer those rights to Joshua L. Targoff, a partner at Third Point LLC, who will be leaving the SiriusPoint Board.
Source: SiriusPoint
Was this article valuable?
Here are more articles you may enjoy.