This edition of International People Moves details appointments at AXA XL, BMS and WTW.
A summary of these new hires follows here.
AXA XL Promotes Dores to CUO, Int'l Financial Lines – APAC & Europe
AXA XL Insurance announced it has promoted Ana Dores to chief underwriting officer, International Financial Lines, APAC & Europe. Her appointment is effective on Sept. 1 and she will be based in Madrid.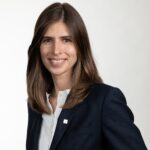 In this role, Dores will oversee the management of AXA XL's financial lines portfolio and, working closely with local underwriting teams, will be responsible for the underwriting strategy for professional indemnity, management liability, financial institutions, cyber and mergers & acquisitions in Europe, Asia and Australia.
Dores has 17 years of experience in financial lines underwriting. She started her career with AIG Europe first in Portugal as a financial lines underwriter and then in Madrid as a professional indemnity underwriter. She then worked at Liberty Specialty Markets as a senior underwriter before joining AXA XL in 2014, where she has been leading the International Financial Lines for Iberia since 2017.
***
BMS Hires 7 for Casualty Division, Including 4 Brokers From Tysers
BMS, the London-based independent re/insurance broker, announced the appointment of seven industry hires to its rapidly growing casualty division. They will support BMS' network of international clients as well as fuelling the group's overall expansion strategy.
Andrew Park, Charles Waddington, Sean Cahill, and Natasha Anne Mitchell González join BMS as directors, effective October 2022. Based in London, the team will report to Chris Ritchie, managing director of international direct and facultative at BMS.
Prior to joining BMS, Park and Waddington co-led the international liability unit at Tysers as directors. Waddington joined Integro (now Tysers) in 2007, before that he was head of worldwide casualty at Guy Carpenter. Park began working at Integro in 2008 from Lockton as managing principal in casualty.
Combined, González and Cahill bring more than 17 years' industry experience to BMS, joining from their most recent roles as associate directors at Tysers.
In addition, BMS announces the following appointments to the practice (which also came from Tysers, according to their LinkedIn profiles):
Emily Weighton as divisional director, effective July 2022
Joe Crewdson, as senior broker, effective September 2022
Olivia Bellingham as broker, effective July 2022.
***
WTW Taps RenRe's Modhvadia for Structured Risk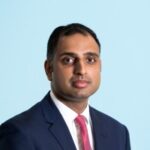 WTW announced the appointment of Sudhir Modhvadia as head of Structured Risk, GB, reporting into Alex Shepherd, head of Facultative, WTW and based in London.
Modhvadia was formerly at RenaissanceRe Syndicate 1458 and is an experienced property underwriter with deep technical specialisms across most assumed lines of property business, covering insurance (open market and delegated authorities) and reinsurance (treaty XOL and proportional). Modhvadia spent more than eight years at RenRe, according to his LinkedIn profile.
He will be responsible for all multiple risk transactions within facultative as the team looks to expand its strategic reinsurance offering to cedents. He will work with all lines of business within WTW to develop their risk facility and portfolio management capabilities.
Topics Willis Towers Watson AXA XL Casualty
Was this article valuable?
Here are more articles you may enjoy.