This edition of International People Moves details appointments at re/insurers Canopius Group and International General Insurance Holdings Ltd. as well as the broker Howden.
A summary of these new hires follows here.
Canopius Names QBE's Corrigan as Group Head of Change
Canopius Group, a global specialty re/insurer, announced the appointment of Tracey Corrigan to the role of group head of change, effective Oct. 3, 2022.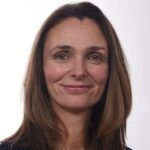 With overall responsibility for the group wide change portfolio, program and project management delivery, and operational excellence capability, Corrigan will be instrumental in driving Canopius' long-term strategic aims across all geographies. Strengthening the operating model and measuring the impact of change are further key aspects of Tracey's role, to future proof the rapidly expanding business and ensure sustainable growth.
Corrigan is based in London and reports to Group COO Kate Roy. She brings more than 30 years of experience in operations management and business modernization to Canopius. She joins from QBE where she held the position of business transformation leader. Prior to this she was at AIG, where since 1992 she held several key positions, most recently commercial operations executive.
"With substantial growth opportunities groupwide and with many change projects needed to capitalise on that, it is key to expand our operational leadership capability to oversee the entire process of how we change as a business," said Roy in a statement.
"Tracey's international experience as a transformation leader, combined with a proven track record of successfully developing and executing operational strategies globally and regionally made her the ideal candidate. I look forward to working with her to facilitate the changes necessary to continually realise our strategic ambitions, both now and for the future," Roy added.
Canopius is a global specialty re/insurer with underwriting operations in Australia, Bermuda, China, Singapore, the UK and U.S. It underwrites through Lloyd's Syndicates 4444 (managed by Canopius Managing Agents Ltd.), a U.S. surplus lines insurer, Canopius US Insurance Inc., and Canopius Reinsurance Ltd, a Bermuda based Class 4 reinsurer.
***
Howden Taps AXA XL's Lutgen as Chief Operations Officer, Europe
Howden, the London-based international insurance broker, announced the appointment of Philippe Lutgen as chief operations officer for Europe, effective immediately. Lutgen will report to Luigi Sturani, CEO, Howden Europe and will be based in London.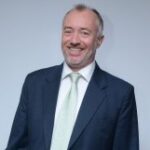 In the newly formed role, Lutgen will lead operations across the continent (excluding the UK), supporting on the development and execution of Howden's ambitious growth strategy, while driving successful integration as it establishes and consolidates its European platform.
With over 30 years' experience working across the global insurance and reinsurance industry, Lutgen brings considerable expertise and a strong track record in creating and running large international operations. He joins from AXA XL where he spent the previous 20 years, most recently as chief operations officer for Asia Pacific and the Middle East.
Lutgen joins at a considerable time of growth for Howden Europe, following its recent acquisitions of Theoreme and C.R.F Conseils in France and, earlier this year, Assiteca in Italy, as the broker continues to expand its platform across the continent.
***
IGI Hires Canopius' Jarvis as CUO
International General Insurance Holdings Ltd. announced it has appointed Christopher Jarvis to the role of chief underwriting officer of the IGI Group, effective immediately.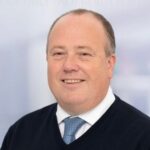 Jarvis will work with IGI's underwriting team leaders to optimize performance within their existing portfolios in order to support the group in delivering on its growth and profitability targets. He will also be responsible for evaluating new business opportunities.
Based in the company's London office, Jarvis is a member of the IGI executive team and reports to Waleed Jabsheh, president of IGI.
Jarvis, who has 30 years' industry experience, joins from Canopius Managing Agency, where he was joint active underwriter, Syndicate 4444 and 1861. He held joint responsibility for all aspects of the Lloyd's underwriting platform, including regional underwriting operations in the U.S. and across the Asia Pacific region. Prior to that, Jarvis held various underwriting positions at Lloyd's syndicates and London market re/insurers, including AmTrust Syndicates Ltd., ANV Managing Agency, Flagstone Marlborough, BMS Group, and SVB (Novae) UW Ltd.
"Chris brings significant experience from his tenure at several Lloyd's of London syndicates and London market companies," said Jabsheh. "His successful track record of delivering portfolio growth is impressive, and his considerable experience in niche property and marine insurance classes will be invaluable as we continue our evolution as a global specialist commercial insurer and reinsurer."
Bermuda-registered IGI is an international specialty risks commercial re/insurer with a worldwide portfolio of energy, property, general aviation, construction & engineering, ports & terminals, marine cargo, marine trades, contingency, political violence, financial institutions, general third-party liability (casualty), legal expenses, professional indemnity, D&O, surety, marine liability and reinsurance treaty business. The company was launched in 2001.
Was this article valuable?
Here are more articles you may enjoy.