This edition of International People Moves details appointments at Generali Global Corporate & Commercial (GC&C), Berkshire Hathaway Specialty Insurance (BHSI) and Marsh.
A summary of these new hires follows here.
Generali GC&C Appoints Former Tokio Marine Exec Kanu as CEO
Generali Global Corporate & Commercial (GC&C) announced the appointment of Christian Kanu as its new CEO, effective Jan. 30, 2023.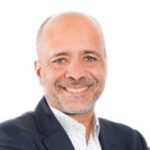 Former Tokio Marine Europe CEO, Kanu has worked in the insurance industry for more than 20 years at the highest international level, holding senior management positions in multiple countries and markets. Kanu will oversee the implementation of the Generali Corporate & Commercial business across all the markets in which GC&C operates, in line with the priorities of the Group strategic plan "Lifetime Partner 24: Driving Growth".
Kanu has a successful track record of building and managing high-performing insurance operations, smart distribution networks and profitable underwriting portfolios. He holds a bachelor's degree in Engineering and Master of Business Administration from Cranfield School of Management (UK).
Manlio Lostuzzi, CEE Regional Officer and current GC&C CEO ad-interim will maintain his role within GC&C until Jan. 29, 2023.
***
BHSI Names Aviva's Major as Country Manager, UK
Berkshire Hathaway Specialty Insurance (BHSI) announced it has appointed Nick Major to the position of country manager, BHSI UK.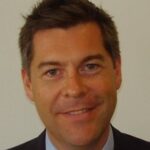 Major has nearly three decades of experience in the UK insurance market. He was most recently managing director, Commercial Lines UK, at Aviva plc. Prior to Aviva, he spent nearly 15 years in increasingly senior positions, including chief underwriting officer, at Zurich Insurance in London. He earned a bachelor's degree (Hons) from King's College, University of London.
"BHSI has been in high-growth mode in the UK. With Nick's leadership, we will further strengthen our team and accelerate our momentum in bringing sustainable insurance solutions to market," said Chris Colahan, head of UK and Europe, BHSI.
Major is based in the BHSI London office and can be reached at nick.major@bhspecialty.com
***
Marsh Appoints Perry as UK CEO, Credit Specialties
Insurance broker Marsh announced the appointment of Robert Perry as UK CEO, Credit Specialties, Marsh Specialty, in addition to his current role as Global Political Risk and Structured Credit leader, effective immediately.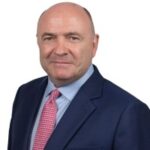 Perry is based in London and will report to Nick Robson, global leader, Credit Specialties, Marsh Specialty, and Dominic Samengo-Turner, UK CEO, Marsh Specialty.
In his new role, Perry will oversee the development of Credit Specialties' risk and insurance services and solutions for UK clients and international clients using the London insurance market, which includes corporate businesses, financial institutions, commodity traders, and public agencies.
Perry was appointed as Global Political Risk & Structured Credit leader in July 2022 and is responsible for the development of Marsh Specialty's political risk and structured credit capabilities globally. Previously, he was Asia Credit Specialties leader, a position he held from 2019. With over 30 years' experience in the political risk and structured credit insurance market, Perry has worked in the UK, the U.S., and Asia. Before joining Marsh Specialty, Perry spent 20 years at Willis Towers Watson.
With over 850 colleagues in more than 55 countries, the Credit Specialties team brings together the key credit risk transfer and product disciplines of political risk and structured credit insurance, trade credit insurance, and surety.
"While organisations remain firmly committed to their growth agendas and see opportunity for growth in a changing world, many are confronting highly complex geopolitical and economic risks that are impacting investment opportunities and challenging historic supply chains," commented Robson. "With his extensive global experience, our UK & International clients will benefit enormously from Rob's leadership and expanded remit."
"The investment strategies of many global financial corporations are becoming increasingly complex as a result of major geopolitical crises, such as the ongoing conflict between Russia and Ukraine, and the uncertain economic outlook. Marsh Specialty's UK Credit Specialties team, working together with our global colleagues, is exceptionally well placed to support clients achieve sales growth, investment and capital management goals through its market leading services and solutions," Perry said.
Was this article valuable?
Here are more articles you may enjoy.