This edition of International People Moves details appointments at Howden Tiger and Markel International.
A summary of these new hires follows here.
Howden Tiger Names Ruff as Head of Legacy Division in Expanded Role
Howden Tiger, the reinsurance arm of international re/insurance broker Howden Broking Group, announced that Seth Ruff, head of Structured Reinsurance, has assumed the additional role of head of Legacy.
The company also announced that its Legacy and Investment Banking divisions have come under common management, reporting to Jarad Madea, CEO, Howden Tiger Capital Markets & Advisory (HTCMA).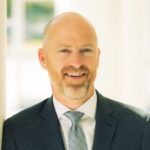 This new, seamless structure allows Howden Tiger to offer cross-discipline solutions and a range of options for clients, such as the sale of a legal entity versus the purchase of a reserve cover, representing a significant step in Howden Tiger's strategy to align its expertise and experience, the company said.
This follows the appointment in October 2022 of Ken Kruger, a 30-year industry veteran and former head of Munich Re Capital Partners, as a senior broker specializing in legacy and structured reinsurance.
Additionally, the combination of TigerRisk and Howden has created a more significant Legacy operation in London that includes Kevin Soopen, Vijay Mavani and David Watson, all of whom have deep experience in capital solutions including Funds at Lloyd's (Lloyd's FAL) and Legacy transactions.
"The Legacy and Investment Banking teams have a long history of collaboration, with more than 25 recent projects where together we explored a range of solutions from M&A to capital raising and sidecar formation to legacy reinsurance solutions," said Madea. "These projects revealed the powerful, complementary nature of our combined team."
"It has been clear for some time that the teams operate in the same marketplace, but with different tools. Together we will deliver a seamless offering across the full spectrum of capital solutions," said Ruff, who joined TigerRisk in 2017, after spending more than 17 years with Swiss Re where his roles included president US P&C Core Partners Group and head of P&C Structured Solutions.
"This is a simple case of 'more powerful together.' This combination allows us to bring even more horsepower to our clients at the intersection of capital and risk," commented Rob Bredahl, CEO, Howden Tiger.
Howden Tiger's Legacy division consists of a team of experienced brokers and actuaries in the U.S. and London who advise clients in the design and execution of loss portfolio transfers, adverse development covers, reinsurance to close (RITC), Part VII transfers and other insurance business transfer transactions. The combined Legacy and HTCMA teams now comprise over 30 professionals across offices in New York, London, and Minneapolis.
***
Markel Taps QBE's Keens, SCOR's Wong for Global Downstream Energy Team
Markel International, a subsidiary of the Markel Corp., has appointed James Keens as senior downstream energy underwriter in London, and JJ Wong as downstream energy underwriter in Singapore.
Markel's downstream energy team has now grown to include five underwriters who collectively deploy $150 million of capacity on each risk, which has increased from $25 million when the team was formed in 2017.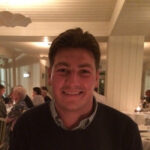 Keens and Wong, who took up their roles in February, will use their strong analytical skills and deep industry knowledge to help Markel's global clients assess and manage risks associated with the production, storage, and transportation of oil and gas products, the company said.
Joining Markel from QBE, Keens brings more than eight years' experience in the London downstream energy market. In his most recent role as senior underwriter in QBE's natural resources team, Keens was responsible for underwriting a variety of energy risks for clients with complex operations around the world. Keens will report to Greg Walters, head of downstream at Markel International.
Working in the energy industry for over a decade, Wong started as an offshore energy engineer before transitioning into insurance in 2018. Since then, he has quickly developed an excellent reputation for his technical and commercial capabilities. Most recently, Wong managed a portfolio of downstream energy business across Asia Pacific at SCOR for more than four years. His appointment illustrates Markel's ambition to expand its onshore specialist underwriting capabilities and energy portfolio in the Asia Pacific Region.
Was this article valuable?
Here are more articles you may enjoy.