This edition of International People Moves details appointments at Hamilton and Canopius Group.
A summary of these new hires follows here.
Hamilton Appoints Brown as Chair of Board of Directors
Hamilton Insurance Group Ltd. announced that David A. Brown, a long-standing member of the Hamilton Board of Directors, has been appointed to the role of chairman, effective May 15, 2023. Current Board Chair Bill Freda, who has served on the board for nine years, with the last six years as chair, will continue to serve on the board as a non-executive director.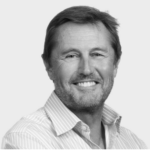 Brown has been a director on the Hamilton board for nearly 10 years during which time he also briefly served the company as interim group CEO and interim Bermuda CEO. Brown was founder and served as CEO of Flagstone Reinsurance Holdings Ltd. from its foundation in October 2005 until November 2012. He previously served as chief executive of Centre Solutions from 1994 until 1997. Before joining Centre Solutions, he was a partner with EY. Brown is deputy chair of the board of the Bermuda Stock Exchange having served for 20 years as chair, and chair of Argus Group Holdings Ltd. and Bermuda Commercial Bank.
Freda has served on the Hamilton board for nine years, the last six years as chair, and brings key insight and perspective on risk management, international expansion and client relationships gained through his extensive experience interacting with audit committees, boards of directors and senior management.
As senior partner and vice chair of Deloitte, LLP, Freda served Deloitte's most significant clients and maintained key relationships, acting as a strategic liaison to the marketplace as well as to professional and community organizations. He joined Deloitte in 1974 and built a distinguished record of service during his 40-year career, having served on a wide range of multinational engagements for many of Deloitte's largest and most strategic clients.
Freda's many senior positions at Deloitte included chair of the Risk Committee and the Audit Committee of Deloitte Touche Tohmatsu Ltd.'s Board of Directors, managing partner of Deloitte's US Client Initiatives, and member of the US Executive Committee. He is a member of the Board of Directors of Guardian Life Insurance Co. and State Street Corp.
"I feel very privileged to take on this role, having been with Hamilton since inception nearly 10 years ago," said Brown. "I look forward to continuing to guide the Hamilton executive team alongside Bill and the other esteemed directors."
***
Canopius Taps Hartley From AXIS to Lead New Aviation Reinsurance Business
Canopius Group, a leading global specialty re/insurer, announced the launch of its aviation reinsurance business with the appointment of Andrew Hartley as head of Aviation Treaty, London.
Hartley is an industry veteran and brings over four decades to his new role. He joins from AXIS Capital Ltd., where he served as head of Aviation. Prior to this, he was divisional director for Aviation at Novae Group for 17 years and deputy underwriter at Kingsmead Underwriting Agency. Hartley has also held aviation broking roles at Nicholson Chamberlain Colls and CT Bowring & Co.
The new aviation reinsurance business will initially write non proportional aviation reinsurance with the ambition to quickly establish it as a lead market.
"Andrew is a recognised leader in the aviation reinsurance market. He brings exceptional experience and is the ideal candidate to launch our new aviation treaty class to complement our reinsurance offering. This market has experienced a number of difficult years and is primed for new entrants which bring additional capacity and expertise," commented Alois Rouffiac, UK chief underwriting officer and active underwriter.
Canopius is a global specialty re/insurer with underwriting operations in Australia, Bermuda, China, Singapore, the UK, and the U.S. It underwrites through Lloyd's Syndicate 4444 (managed by Canopius Managing Agents Ltd.); a U.S. surplus lines insurer, Canopius US Insurance Inc.; and Canopius Reinsurance Ltd, a Bermuda-based Class 4 Insurer.
Topics Reinsurance Aviation
Was this article valuable?
Here are more articles you may enjoy.