This edition of International People Moves details appointments at AXA XL and Sompo International's AgriSompo.
A summary of these new hires follows here.
AXA XL Promotes Lebas to Head of Mid-Market, APAC & Europe
AXA XL announced the appointment of Laëtitia Lebas as head of Mid-Market, APAC & Europe.
In this role, Lebas will lead the implementation of AXA XL's mid-market strategy in Europe, Asia and Australia. She will work in close partnership with AXA XL's regional teams and local leadership, and AXA's local general insurance entities.
Lebas joined AXA France in 2012 as global account manager for AXA Santé Collective. She then became international sales director for AXA Creditor and, later on, regional director, Western Europe and legal representative for Genworth entities in France. She joined the Executive Committee of AXA Partners France in 2017 and was appointed as sales director for Credit Lifestyle Protection and Motor & Banking Assistance.
"Our leadership in the large commercial property, casualty and specialty insurance markets is well established. Building on our knowledge of working with large corporates to bring our expertise to larger mid-market clients, in collaboration with other AXA entities, is a clear opportunity," commented Julien Guénot, regional manager, Southern Europe at AXA XL and executive sponsor for the division's APAC & Europe Mid-Market initiative.
"Laëtitia is a seasoned insurance professional with a proven track record within AXA. She has the right expertise and experience to successfully collaborate with teams across the company to build out our capabilities and mid-market offering," he added.
***
AgriSompo Int'l Taps EMC Re's Smith as SVP International Operations Deputy
Sompo International, the global provider of commercial and consumer property and casualty re/insurance, announced that Mondale Smith has joined the company's multinational crop insurance platform, AgriSompo, as senior vice president, international operations deputy.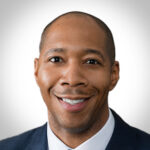 Smith will report to Marji Guyler-Alaniz, president of AgriSompo International.
In this newly created role, Smith will have oversight of AgriSompo's day-to-day international operations, including managing and developing the risk portfolio and agriculture modeling outside of the U.S., with a focus on the European, Asia Pacific and Latin American markets in addition to working closely with the global Sompo International operations team.
Smith joins AgriSompo from EMC Reinsurance Co. where he served as president and COO, managing a diverse portfolio of products and services across 31 countries, generating $180 million annual premium revenue. Before that, he led strategy, operations and risk control services for Berkley Agribusiness and was also with American Family Insurance as a Commercial-Farm/Ranch Loss Control Manager earlier in his career.
Was this article valuable?
Here are more articles you may enjoy.