This edition of International People Moves details appointments at Arch Insurance and Aon.
A summary of these new hires follows here.
Arch Insurance (Bermuda) Promotes Smith to MD after Hay Retires
Arch Insurance (Bermuda) announced the appointment of Matthew Smith as managing director, with effect from Jan. 1, 2024, following the retirement of Tony Hay.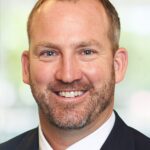 In this role, Smith will be responsible for managing all aspects of Arch Insurance (Bermuda)'s direct insurance operations. He will report to Mike Lay, chief underwriting officer for Long Tail Lines at Arch Insurance International.
Smith is a long-standing member of the Arch team in Bermuda having joined the company in 2002. He is currently senior vice president and underwriting manager for Executive Assurance, a position he has held since 2011. Prior to joining Arch, he was a senior professional liability underwriter at Chubb.
"I am delighted to announce Matt's appointment. The fact that we are able to promote from within for this top position speaks to the calibre and depth of our Bermuda team. Bermuda is a core market for Arch, and we have invested heavily in our talent base in order to become one of the leading insurance companies on the island," commented Hugh Sturgess, chief executive officer, Arch Insurance International.
"Matt is an exceptional underwriter and someone who truly embodies the values and principles that underpin Arch's culture and our commitment to brokers. He has spearheaded the development of our Executive Assurance practice and been central to our overall market success," Hay said. "I have no doubt that Matt will be a great success and will continue to develop the trusting and responsive relationships with our brokers that are the mainstay of how we do business."
***
Aon Taps Nichols From Aeolus for Global Reinsurance Clients in Bermuda
Insurance broker Aon plc announced that Jake Nichols has joined the firm as senior managing director, global clients leader, Bermuda, within Reinsurance Solutions.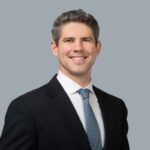 Based in Bermuda, Nichols reports to Dave Nicholson, head of Aon's Global Reinsurance Clients (GRC) segment. He joins from Aeolus Capital Management, where he was a portfolio manager, having served previously as senior vice president at reinsurance broker Guy Carpenter for nearly a decade.
As part of Aon's Risk Capital capability, Nichols will develop innovative risk transfer solutions that optimize clients' capital strategies, matching risk with capital to create growth opportunities for the industry, with a particular focus on global clients.
"We are excited to have Jake join our growing Global Reinsurance Clients team, which highlights our continued investment in this area and ongoing drive to deliver optimal value for clients," Nicholson commented. "In addition to his specific account responsibilities, Jake will act as a GRC conduit into the Bermuda market, identifying capacity for our clients in order to navigate volatility by helping shape better decisions."
Topics Reinsurance Leadership Maryland Aon
Was this article valuable?
Here are more articles you may enjoy.