This edition of International People Moves details appointments at Sompo International and Allianz Commercial.
A summary of these new hires follows here.
Sompo Int'l Taps Chubb's Gossé for Cyber Insurance, Continental Europe
Sompo International, the global provider of commercial and consumer property and casualty re/insurance, announced the appointment of Jérôme Gossé as head of Cyber Insurance, Continental Europe. He will report to Mathieu Borneuf, head of Professional Lines, Insurance, Continental Europe.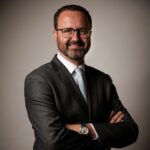 Gossé joins Sompo International from Chubb European Group, where he was head of Cyber for Continental Europe and the MENA region. Before this, he worked for Zurich in Paris and Marsh in Toronto and Paris.
"With 15 years' experience in the cyber insurance market, Jérôme brings extensive industry knowledge to a line of insurance that has experienced significant growth," Borneuf commneted. "Working alongside our global team of cyber insurance specialists, he is well-positioned to deliver cyber solutions that meet the needs of our broker partners and clients across Continental Europe and beyond."
***
Allianz Commercial Names Vogler Chief Regions & Markets Officer, Succeeding Haagen
Allianz Commercial has announced changes to the Board of Management of Allianz Global Corporate & Specialty (the legal entity of Allianz with board responsibility for Allianz Commercial), which reflect its strategy of integrating the Allianz Mid Corporate (MidCorp) business alongside its Large Corporate (LargeCorp) and Specialty portfolios to create one face to market across its 11 trading regions.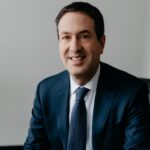 Dirk Vogler, currently Chief MidCorp Transformation Officer, will take over as Chief Regions & Markets Officer as of Oct. 1, assuming responsibility for the Allianz Commercial markets of Germany & Switzerland, Central & Eastern Europe, Benelux & Nordics, Southern Europe, Iberia, and Asia.
In this role, Vogler succeeds Henning Haagen, who, after 15 years at Allianz including as a board member of AGCS since early 2020, has decided to step down as CRMO to take his next career steps outside Allianz. Consequently, the AGCS SE Board of Management reduces from nine to eight members.
In addition to the regional management oversight, Vogler will continue to take responsibility for the integration of MidCorp and LargeCorp / Specialty business under the integrated commercial strategy of Allianz Group. He will also oversee the multinational business of Allianz Commercial, led by Guy Money.
The Allianz Commercial Distribution team, under Global Head of Distribution Jeremy Sharpe, will now report to Allianz Commercial CEO Joachim Mueller.
Joachim Mueller, CEO Allianz Commercial, commented: "This change reflects the evolution of our business and the equal importance of the MidCorp business alongside LargeCorp and Specialty in Allianz Commercial. Dirk brings an unusual combination of experience to this position, including extensive MidCorp expertise. I want to thank Henning for the leading role he has played over many years at Allianz, and especially since joining the Board of Management in 2020 at the start of the NEW AGCS program. He has been a strong contributor to AGCS's successful turnaround, and we all wish him well in his next professional steps."
Allianz Commercial has two chief region & market officers (CRMO) who are responsible at AGCS for market-facing activities across the 11 regional units. In North America, Tracy Ryan is CRMO with responsibility for North America (United States and Canada) and Latin America, while Vogler now takes over from Henning Haagen for all other Allianz Commercial regions with the exception of France, UK and Australia which are directly overseen by CEO Mueller.
Topics Cyber Commercial Lines Europe Chubb Allianz
Was this article valuable?
Here are more articles you may enjoy.