This edition of International People Moves details appointments at DUAL Europe and Generali.
A summary of these new hires follows here.
DUAL Launches Marine Hub in Rotterdam, Hiring 2 Former MS Amlin Underwriters
DUAL Europe announced its continued expansion in key sectors with a new marine team, based in Rotterdam where DUAL Benelux was established in April 2023, headed by Peter Kegel.
Aram Stoop and Pim de Pooter will lead DUAL Europe's Marine Hub, which will initially offer ocean and inland hull, builders risks, cargo and land equipment cover.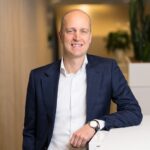 With more than 20 years of experience in the insurance industry as a marine surveyor and head of loss prevention engineering, Stoop has been named DUAL's head of Marine. He was also an underwriter in marine builders risks insurance for more than 10 years. He joins DUAL from MS Amlin where he was head of Risk Services and lead underwriter.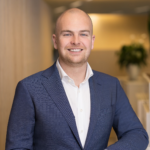 Named de Pooter lead underwriter, Marine Hull, de Pooter has more than 13 years of experience in the insurance industry as a hull underwriter across several products. He most recently was a lead class underwriter for a portfolio of ocean and inland hull at MS Amlin.
Olaf Jonda, CEO, DUAL Europe, commented: "This is a significant step for DUAL Europe. We have always been a natural home for underwriting talent and we're delighted that Aram and Pim have chosen to bring their considerable expertise to DUAL. Marine adds a new business line to our European offering and locating our Marine Hub in Rotterdam puts us strategically in the centre of this historically important region, and well positioned to service our extensive broker network."
A Lloyd's coverholder, DUAL, the specialist underwriting arm of Howden Group Holdings, was established in 1998. Today DUAL employs more than 1,400 people in 21 countries across the Americas, Europe and Asia Pacific. DUAL Europe operates from 16 locations in 12 countries.
***
Generali Taps Allianz's Terzariol to Lead Newly Created Insurance Division
Generali announces that Giulio Terzariol will join the company as CEO Insurance, a newly created role with responsibility for all the insurance business units, effective January 2024.
Terzariol will report directly to the Group CEO Philippe Donnet and will join the group Management Committee of Assicurazioni Generali.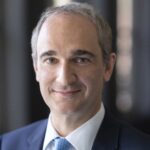 As CEO Insurance, Terzariol will oversee the activities of the CEOs of Generali's Insurance Business Units: Italy; DACH (Germany, Austria and Switzerland); France; Global Business Activities (which includes Europe Assistance and Global Business Lines), and International (which includes regions CEE, Mediterranean & Latin America, and Asia).
The creation of the new Insurance Division aims to enhance coordination, effectiveness, and strategic alignment across geographies by streamlining and simplifying the group organizational structure.
Terzariol joins the Generali leadership team from Allianz SE where he served in management functions for more than 20 years, most recently as a member of the Board of Management and group chief financial officer, building significant international expertise.
Terzariol graduated from Bocconi University Milan with a master's degree in business administration. He started his career in insurance at Generali Versicherung in Munich and Vienna, before joining Allianz SE in 1998. Terzariol held regional CFO positions at Allianz for the group's Asia Pacific and North American businesses before being promoted to head of Group Planning in Germany in 2016. In 2018, Terzariol was appointed group chief financial officer and member of the Board of Management of Allianz SE.
Was this article valuable?
Here are more articles you may enjoy.