Flood watches were in effect across much of eastern and northern Ohio as communities recovered from several days of heavy rain and storms.
The National Weather Service predicted an end to the precipitation and some falling temperatures Friday and into the weekend.
The weather service said a tornado touched down in Greene County in western Ohio on Wednesday afternoon. The Dayton Daily News reported fire crews rescued seven people from the basement of a house that was flattened near Cedarville. Officials said everyone was OK.
"You watch it on television and you see them on television all the time," Cedarville police Chief Chris Gillaugh told the paper. "But to see it and actually know that it's destroying places and things, you have a whole other respect for it."
Flooded roads were reported in Marion in north-central Ohio, and several communities in southern and central Ohio reported hail.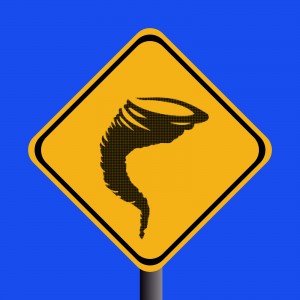 High rain waters caused yet another delay in returning Ohio's historic sternwheel to the Ohio River Museum.
The W.P. Snyder, the nation's only remaining steam-powered sternwheel, had been moored at the confluence of the Muskingum and Ohio rivers for about a week after undergoing repairs.
High waters from recent storms prevented the boat from getting under the Putnam Bridge to the museum.
The Marietta Times reported Thursday that the Ohio History Connection moved the boat to West Virginia protectively amid National Weather Service predictions of water levels up to 32 feet, three feet below flood stage.
Ohio Insurance Director Mary Taylor encouraged residents and businesses with weather damage to call their insurance company as quickly as possible and document damage to cars and property with photographs.
Copyright 2017 Associated Press. All rights reserved. This material may not be published, broadcast, rewritten or redistributed.