A new report shows that despite improvements in how medicine is dispensed at Minnesota hospitals, the risk of injury or death from errors still exists.
Hospitals have disclosed four deaths and 10 serious injuries related to medication errors in a 12-month period ending last October. It's the highest total in the 12 years Minnesota hospitals have been reporting an "adverse event."
Minnesota is one of five states in the country that disclose hospital errors.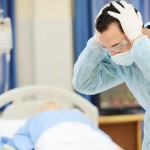 Handwritten prescriptions have been replaced by computerized orders and robotic drug dispensing. The Star Tribune reported half of the 14 medication-related injuries or deaths last year happened after the patients were discharged as hospitals checked or adjusted medications.
Copyright 2020 Associated Press. All rights reserved. This material may not be published, broadcast, rewritten or redistributed.
Was this article valuable?
Here are more articles you may enjoy.