A long-time insurance agency owner and community leader in the Chicago area was shot while driving home in the early morning hours of Dec. 1.
Ronald L. Allen, founder and past president of the A. Allen Insurance Agency Ltd. in Chicago, had been playing cards with friends and was on his way to his home in Naperville when he was killed, the Chicago Tribune reported. Homicide Watch Chicago, a publication of the Chicago Sun-Times reported that police don't know whether Allen had been targeted.
Allen was a former chairman of the National African-American Insurance Association, which awarded him the NAAIA Lifetime Achievement Award in 2011. The NAAIA announced that a wake and funeral were held for Allen on Dec. 17.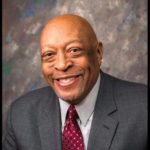 He was a graduate of Chicago State University and formerly taught business education with the Chicago Public Schools, according to his Linked in page. Allen joined Allstate Insurance Co. in 1967 as a claims adjuster and was one of that company's first African American agents. He maintained an affiliation with Allstate for more than 40 years.
Allen at one time co-hosted "The Financial Forum" radio show on Chicago's WVON 1690 AM. He also wrote a book, "The Evolution of Bid Whist," about the card game he loved to play.
He served on the Allstate Foundation Regional Grant Committee, the Demicco Youth Center Board of Directors, and the DuPage County Crimestoppers Board of Directors, the Chicago State University Alumni Board, and the DuPage County Adult Probation Department Volunteers. Allen was also a Silver Lifetime member of the NAACP. Allen was awarded the 2009 "50 Men of Excellence Award" by the Chicago Defender Newspaper. The Claims and Litigation Management Alliance accepted Allen as a Fellow in 2011.
The Allen family, in conjunction with DuPage AME Church in Lisle, Ill., has established a scholarship in Ron Allen's name.
Was this article valuable?
Here are more articles you may enjoy.