Risk Strategies, a privately held, national insurance brokerage and risk management firm, has selected industry veteran Steve Giannone to run its Chicago office and oversee operations in the firm's central United States region.
Giannone brings almost 30 years of insurance industry experience to this new role at Risk Strategies. He most recently served as senior vice president and managing director at USI Insurance Services' Insurance Brokerage and Consulting practice in Chicago, where he led its sales and service efforts while overseeing operational functions.
Prior to his time at USI, Giannone was a senior vice president and zonal executive with American International Group (AIG), overseeing a 14-state operation. He also managed AIG's largest onshore-energy property operation out of its Houston office, heading a 20-person team of technical underwriters and loss control engineers.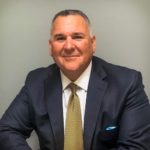 Giannone first came to Chicago to start-up a facultative reinsurance operation for Willis Re, a reinsurance advisor, where he was an executive vice president and managing director. Prior to Willis Re, he spent a number of years with Travelers in New Jersey, managing a multi-line middle-market book of business in the company's commercial accounts group.
Source: Risk Strategies
Was this article valuable?
Here are more articles you may enjoy.