Ohio Mutual
Mendi Riddle will be joining Bucyrus, Ohio-based insurer, Ohio Mutual, as vice president of Sales effective May 10, succeeding Howie Barber who is retiring in July.
Riddle has served in a number of senior sales and product roles at Nationwide Insurance over the past 15 years – including terms as VP of Field Sales and VP of Non-Standard Sales and Marketing. Previously, she gathered a decade of experience working with independent agents in operations, product, and project management at National General Insurance.
She carries the CLCS professional designation, and has served as an advisory board member for several industry vendors, including Transunion and ISO/Verisk.
Schauer Group
Schauer Group Inc., a regional risk management, business insurance and human capital services firm, has added Jason Guyer in its Cleveland, Ohio, office as a client executive.
Guyer brings strong business acumen and vast connections from his prior roles at the Greater Cleveland Partnership and COSE. He is currently working to obtain his Chartered Property Casualty Underwriter designation from The Institutes.
Guyer is very active in the Cleveland community, having served or currently serving on many boards and committees, including the YMCA of Greater Cleveland, the West Side Catholic Center, Cleveland State University Athletics Visiting Committee, United Way Young Leaders Cabinet, and Western Reserve Racing.
Schauer Group has offices in Canton and Cleveland, Ohio.
AF Group
AF Group in Lansing, Michigan, appointed Nina Burnett as director of Investigative Services. Burnett assumes responsibility for Claim fraud strategies and related investigations for AF Group and its family of companies.
Burnett has more than 20 years of experience in investigating healthcare fraud and other complex fraud schemes. Most recently, she was director of Health Care Investigations for Blue Cross Blue Shield of Michigan (BCBSM).
Prior to her time at BCBSM, Burnett worked for 10 years as a special agent for the Federal Bureau of Investigation (FBI), where she specialized in the investigation of healthcare fraud.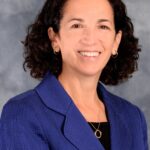 She earned a Bachelor of Arts degree in History from Columbia University and Juris Doctor degree from Columbia University School of Law. She holds several professional designations including Accredited Health Care Fraud Investigator (AHFI) and Certified Professional Coder (CPC).
AF Group subsidiaries include Accident Fund Insurance Company of America, Accident Fund National Insurance Company, Accident Fund General Insurance Company, United Wisconsin Insurance Company, Third Coast Insurance Company or CompWest Insurance Company.
Topics Ohio
Was this article valuable?
Here are more articles you may enjoy.