MJ Insurance
MJ Insurance has hired Jacob Simon as risk transfer specialist and Ryan Miller as employee benefits consultant in the company's Indianapolis headquarters.
Simon comes to MJ from a local industry competitor, bringing a wealth of knowledge and corporate experience. He recently earned his Associate in Commercial Underwriting.
As a risk transfer specialist, Simon will develop insurance and risk management programs and maintain strong customer relationships. He will be responsible for client submissions and will own the marketing process while working directly with analytics, risk services and client advocacy teams.
Miller previously worked at Anthem Inc., where he served as a specialty sales executive. He possesses over ten years of experience in the employee benefits and business consulting space.
At MJ, Miller will serve as an employee benefits consultant in MJ's Benefits Consulting department. He will function as part of MJ's Japanese-owned business practice, which helps MJ's Japanese clients understand how to manage risk in the United States as they deal with significant differences in culture, language and laws.
Miller will be responsible for consulting with clients and potential clients to understand their business needs and demonstrate advanced knowledge of the client's industry. He will also lead the development and execution of clients' benefit plan strategies.
With offices in both Phoenix and Indianapolis, MJ specializes in a diverse selection of unique service lines, including construction, energy, transportation, manufacturing, sororities, recycling, and a complete suite of employee benefits programs and services. MJ Insurance serves clients in over 16 countries and all 50 states in the United States of America.
Assurex Global
Emily Merola has joined Columbus, Ohio-based Assurex Global as senior vice president, Property & Casualty.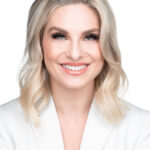 Merola provides growth opportunities to partners by assisting the property/ casualty practice in a sales support role. Additionally, she supports strategic initiatives for all regions and shares responsibility for carrier relationships, practice groups, and third-party strategic relationships.
With over 15 years of experience in the insurance industry, Merola has held strategic positions in client and broker-facing roles from sales, underwriting, and management. Merola was formerly a branch executive at Liberty Mutual, handling growth for 24 of the National Insurance underwriting segments in Northern Ohio, Western Pennsylvania, and West Virginia. Emily also worked for other insurance brokerage firms and large national carriers, including CNA and Chubb Insurance.
Assurex Global is a privately held commercial insurance, risk management, and employee benefits brokerage group.
Was this article valuable?
Here are more articles you may enjoy.