Minnesota Commerce Insurance Division
Julia Dreier has been appointed to lead the Minnesota Commerce Insurance Division.
Drier brings extensive knowledge and experience with Minnesota's insurance industry. She has experience working at both the federal and state level on insurance policy. Prior to joining Commerce,
Dreier was most recently with IMPAQ International, a global policy research and analytics firm based in the Washington, D.C., area, where she provided strategic policy and operational advice to the Centers for Medicare & Medicaid Services (CMS).
Dreier was previously part of the leadership team in the CMS Center for Consumer Information and Insurance Oversight (CCIIO) and led efforts to implement the Affordable Care Act commercial insurance market reforms. In Minnesota, Dreier worked in public policy for the Minnesota Council of Health Plans and for the Service Employees International Union.
Kansas Association of Insurance Agents
Kansas Association of Insurance Agents (KAIA) added Kevin O'Brien to its executive committee. O'Brien, vice president of Reilly Insurance, will serve as secretary/assistant treasurer.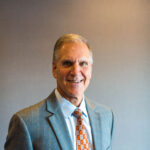 As the 2019 KAIA Agent of the Year award winner, O'Brien is a natural leader, mentor and always willing to take the time to teach and counsel others. His exceptional knowledge of property/casualty insurance combined with his dedication to customer service is just one reason he is an inspiration to his colleagues and an important resource for his clients.
He has served on numerous KAIA committees, as well as in executive leadership positions, taking a thoughtful approach to each position he's held.
Was this article valuable?
Here are more articles you may enjoy.