The Bulow Group has the winning formula for happy employees.
In recent years, the agency won bronze, silver and gold awards as the Best Agency to Work For from Insurance Journal, and in 2023, they add another gold award to their accolades as a top agency in the Midwest. The awards are based on employee responses to IJ's annual Best Agency survey, as well as certain other criteria such as working conditions and benefits.
"I wanted to work somewhere where the owners were highly ethical, had fun in a workday with the employees, where my work was appreciated and meant something to someone," wrote one nominating employee. "I wanted to work somewhere that I could be proud to represent. In this day of social divisiveness, it is a pleasure to work with staff carefully chosen to elevate comradery, efficiency, helping each other to learn and grow together in all aspects of daily work."
Creating a foundation of happy employees was in the agency's DNA from day one, said founder and CEO Mike Bulow.
He and his brother, Tom Bulow, started The Bulow Group 10 years ago. The company's Tinley Park office, just 35 minutes south of Chicago, Illinois, employs 31 people.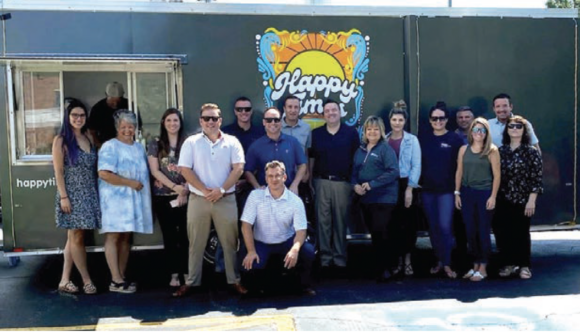 "We made a vow to each other that we're going to be the best place to work in insurance," said Mike Bulow. "And so basically every day, our number one goal when we walk through the doors is to fight for our people and make sure that they're happy, they do a good job, and we provide them a great life for themselves and their family.
"And honestly, that's why that's our mission, is to work for our people to give them a great life."
The agency has a range of ages, but overall, the employee age skews younger, which means a lot of love for technology and a lot of families with young kids who can make life unpredictable.
Fortunately, that easy adaptation to technology can make life easier in and out of the office. Over the last year, the firm has invested in resources and technology that automates many tasks and lightens the workload.
"People are not running at 110%, they're running maybe at 80 or 90 (%) and enjoying it," he said.
The company is also flexible when it comes to work schedules, he added.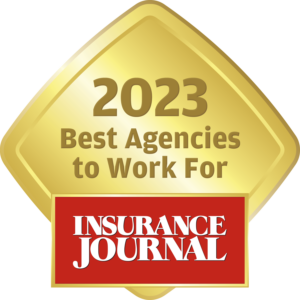 "Maybe there's a life event that had happened, a sickness or somebody has to take care," he said. "We're very, very lenient on people and their time and how we can do that, how we can make things work."
The company also taps into tech to create informational and training videos. Company leaders often ask employees to share their expertise with the rest of the agency through video.
"We basically have a digital roadmap with videos, examples, handouts, of how to succeed here at the Bulow Group and in the industry," he said. "We're constantly training, and that goes for every different job and role here at The Bulow Group. It's all done digitally, and we have a library that is all online. It's so robust now and so intuitive and spot on. Anyone could sit down, and as long as they have the thirst to learn and work hard, they will succeed here."
Employees are incentivized to complete training sessions through the system.
One nominating employee emphasized the value of ongoing enrichment: "Not only are they willing to talk the talk but walk the walk. They will get in the trenches with us and provide help immediately on things we need help with. There are numerous resources they have built to educate us and keep educating us to encourage learning every day."
It's all part of the big picture that creates a successful, award-winning workplace.
"We believe in paying our people and paying them well, but all of the other things that come along with that are just as much if not more important: work-life balance, education, helping them better themselves in their career, advancing themselves," Bulow said. "And that's just always been our model. And we try to prepare every team member to be the best version of themselves that they can be."
Was this article valuable?
Here are more articles you may enjoy.