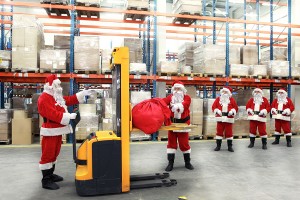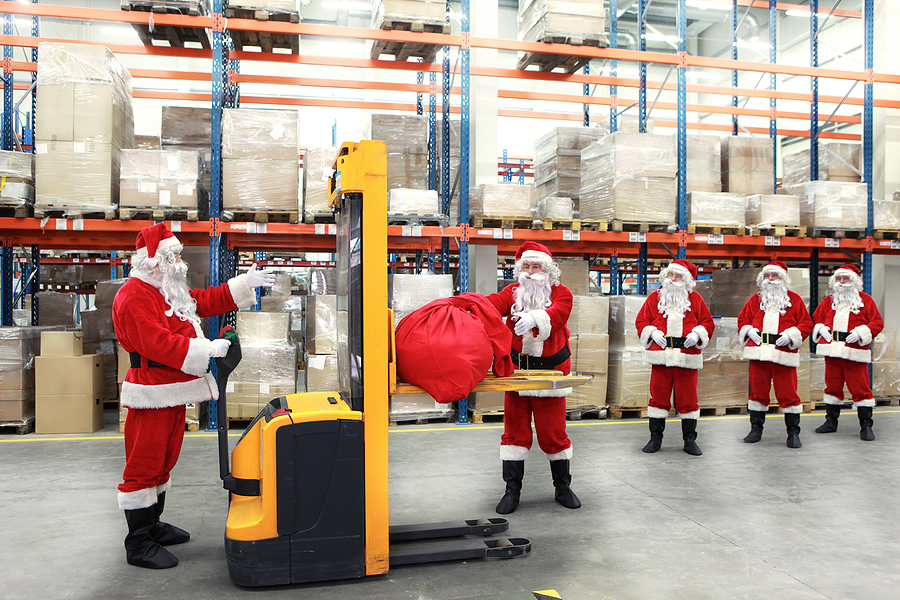 Santa Claus will need a lot more than milk and cookies this Christmas—he'll need about $1.2 million to pay for insurance coverage.
That will buy him peace of mind and about $1.175 billion in coverage for all of the exposures his workshop faces in the making and delivery of toys to children around the world, according to a new risk and insurance "white" paper by global risk management and insurance brokerage firm Lockton that was made available to Insurance Journal.
Risk management and insurance elves at Lockton made a list and checked it twice of all of the exposures K. Kringle Manufacturing Inc. faces on a yearly basis. The special report discusses 14 claims scenarios, appropriate insurance coverages with limits, and the cost to protect Santa and his operations against everything from toys in transit (ocean marine) and reindeer injuries (exotic animal coverage) to airborne sleigh accidents (aviation) and coal handling for "naughty" kids (pollution). It even provides crime coverage to protect against theft by The Grinch.
The premiums range from $5,000 for a Lloyd's policy to cover one of Santa's most valuable assets, his beard, to $754,000 for workers' compensation and employers liability coverage for Santa and his employee elves.
Lockton's elves say the risk management program they developed should "help ensure the smooth manufacturing of millions of toys, a content workforce of elves, and tremendous peace of mind for the jolly man in the red suit."
In one claims scenario, half of the "naughty or nice" list is lost when the data processing system crashes due to a failure at the local power facility at the North Pole. Lockton says this points out the need for an electronic data processing policy, which will provide up to $3 million in coverage to reconstruct the data. It only costs $12,000.
Lockton's plan also raises the possibility of a claim when the wrapping paper section of the workshop catches fire because Christmas decorations are stored too close to the Yuletide fireplace. The suggestion is $100 million in property coverage for the workshop and its contents.
In another claims scenario, mistletoe hanging above the candy cane converter accidentally falls into the electrical box of the machine. The conveyor explodes due to a surge of electrical current and the system is inoperable for more than a week. Since Santa's Workshop has a lot of toy manufacturing equipment, Lockton recommends Santa purchase $50 million in equipment breakdown coverage to cover loss from the accidental breakdown of equipment.
Lockton's "The Night Before Riskmas: A Holiday Risk Management Tale" opens with a customized version of the familiar "A Visit from St. Nicholas," written by Clement C. Moore in 1822 and popularly known as "The Night Before Christmas."
A brief excerpt from Lockton's version reads:
'Twas the night before Riskmas, and throughout Santa's shop,
Not an exposure was covered, from bottom to top.
Though elves worked hard to make toys with great care,
The risk for injury was still always there.
Santa should have been nestled all snug in his bed,
But visions of big losses danced in his head.
The tale ends on a positive note:
So Santa gave his risk manager permission to bind,
Leaving him fully covered, with great peace of mind.
Then, as he loudly exclaimed, and breathed a sigh of delight,
"Merry Riskmas to all, and to all a good night."
For the complete Lockton "Night Before Riskmas" poem and risk management program for K. Kringle Manufacturing Inc., visit Lockton.com.
Contributing Lockton Elves: TJ Collins, Andrew Davis, Paige Lowder, Dustin Olsen, Ziri Rolston and Stephanie Seidel.
More than 4,100 professionals at Lockton provide more than 15,000 clients around the world with insurance, benefits, and risk management services. From its founding in 1966 in Kansas City, Missouri, Lockton has grown to become the largest privately held insurance broker in the world and is No. 1 in Insurance Journal's Top 100.
Topics Manufacturing Risk Management
Was this article valuable?
Here are more articles you may enjoy.