Marsh & McLennan Companies' CEO Brian Duperreault has been named chairman of the Federal Advisory Committee on Insurance (FACI). His appointment was confirmed last Friday by Federal Insurance Office (FIO) Director Michael McRaith at the committee's first meeting.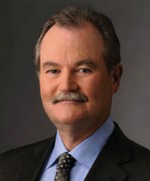 FACI was formed by the U.S. Department of Treasury to provide advice to the FIO, which was created under the Dodd-Frank Wall Street Reform and Consumer Protection Act. FIO monitors all aspects of the insurance industry and advises the Secretary of the Treasury on major domestic and prudential international insurance policy issues.

FIO was also mandated by Dodd-Frank to prepare a report on modernizing and improving the nation's insurance regulation. That report was due on Jan. 21, 2012, but is now more than two months overdue.

The 15 members for FACI were announced by the Treasury in November 2011. The members are comprised of insurance industry experts from business, academia, and consumer advocacy groups, as well as seven state insurance regulators.
Duperreault and fellow FACI members will meet several times a year to develop recommendations that will aid FIO in carrying out its duties and authorities.
"I am honored to have been appointed chairman of the Federal Advisory Committee on Insurance, and look forward to working with my fellow members to help the Federal Insurance Office serve the public with informed recommendations on issues facing the industry," said Duperreault.
Duperreault is an insurance veteran with nearly 40 years of experience in the industry. Prior to his current role at New York-based Marsh & McLennan, he was CEO of ACE Limited. Duperreault also served in senior executive positions with American International Group (AIG) and its affiliates. In 2011, he was inducted into the International Insurance Society's Hall of Fame.
Was this article valuable?
Here are more articles you may enjoy.