Richmond, Va.-headquartered Markel Corporation announced two executive promotions for its specialty division.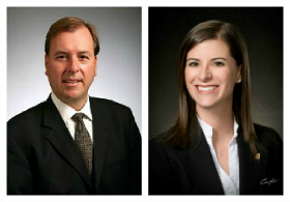 The company said Chris Reichert has been promoted to managing director of sales and marketing for Markel Specialty.

Reichert will be responsible for the tactical implementation of sales and marketing plans for Markel Specialty. He will focus primarily on the growth of Markel Specialty's business with retail agencies.

Reichert came to Markel Corporation as a result of the 2010 acquisition of FirstComp Insurance, a monoline workers' compensation insurer, and assumes his new duties following his leadership roles in underwriting, sales, and marketing. He has been serving as the primary business development link between Markel FirstComp and Markel Specialty.
Markel Corporation's managing director of marketing, Thomas Smith, said Markel Specialty has grown and is expanding the distribution of specialty product in the wake of the FirstComp and THOMCO acquisitions. In his new role, Reichert will split his time between Markel's Richmond headquarters and other offices.
Markel Corporation also promoted Denise Perlman to director of business development for Markel Specialty. Perlman's primary focus will be managing national account agency relationships which include bank-owned agencies countrywide and assigned national and regional agencies.
With Markel for over 10 years, Perlman most recently held the position of business development specialist for the Mid-Atlantic region, focusing on strengthening retail agency relationships and growth in Virginia, Maryland, D.C., West Virginia, and Pennsylvania.
Perlman has held positions in marketing and sales during her tenure with Markel. She will be a member of the Markel Specialty senior sales group in her new role.
Was this article valuable?
Here are more articles you may enjoy.