Joseph Denny Sargent, chairman of Bradley, Foster & Sargent (BFS), an investment advisory firm, and former managing partner and chairman of Conning & Co., an investment firm specializing in the insurance business, passed away on Nov. 7.
At the time of his passing, Sargent, 83, was actively serving as chairman of BFS, a firm he founded with two partners in 1992. Prior to starting BFS, he served as the managing partner and chairman of Conning & Co.
Sargent was an early pioneer in insurance private equity, and was actively involved in starting and building many insurance companies including Executive Risk and MMI. He also served as non-executive chairman of Beazley Group, a United Kingdom-based public insurance organization with operations at Lloyd's of London, and as director of Beekley Corp., a medical products manufacturer. He was also a partner in Tennant Capital Partners.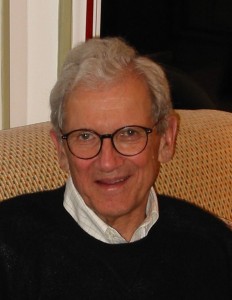 An entrepreneur, philanthropist and avid outdoor enthusiast, Sargent will be remembered for his unique balance of integrity, generosity, smarts and grit. He attended St. Paul's School (Concord, NH) and Yale University '52, B.A. in Economics and Geology.
In 1956, Sargent and his wife Mary Tennant Sargent, along with a few other adventurers, founded Sherburne Corp., which developed Killington Ski Area. Together they invested capital, cut the ski trails, and put up the lifts that eventually led to the resort's opening in 1958. Sargent served as chairman of Sherburne Corp. and S-K-I (successor to Sherburne Corp.), one time owner of Killington, Mt Snow, Bear Mountain (CA), Waterville Valley (NH), Sugarloaf (ME). S-K-I was a public company and was ultimately sold in 1996.
Sargent shared his many talents with numerous organizations throughout his life. Most notably he served as director and chairman of the board of Hartford Hospital and director of Hartford Healthcare for more than 30 years. He also served as current or past trustee of YMCA of Greater Hartford, McLean, Wadsworth Atheneum, The Village for Families & Children and the Hartford Art School. He was also a member of Asylum Hill Congregational Church and The Hartford Golf Club.An avid outdoorsman, Sargent enjoyed the company of family and friends in his two favorite places, Vermont and Wyoming. In his 20's, Sargent and two others embarked on a 100 mile rock climbing odyssey and were credited with 11 first ascents of rocky peaks in the Wind River Range (WY).
In addition to his wife, Mary, Sargent is survived by his four children and their spouses: Robert and Anne Sargent (West Hartford), Thomas and Sarael Sargent (West Hartford), Diane (Sargent) and Michael Miller (Killington, VT), and Suzanne (Sargent) and Cort Jones (Mendon, VT). He also leaves behind 11 grandchildren.
A celebration of Sargent's life will be held Monday, Nov. 12, 2012 at 11 a.m. at Asylum Hill Congregational Church, 814 Asylum Avenue, Hartford, CT. In lieu of flowers, gifts in memory of Sargent may be made to Hartford Hospital or the YMCA of Hartford. Donations to Hartford Hospital should be directed to Hartford Hospital, Fund Development, 80 Seymour Street, P.O. Box 5037 Hartford, CT 06102-5037 or online at http://giving.harthosp.org. Gifts to YMCA may be made to 241 Trumbull Street, Hartford, CT 06103 or online at www.ghymca.org. To share a memory of Sargent or condolences email a family member for compilation at a later date. For directions, visit www.taylorandmodeen.com.
Was this article valuable?
Here are more articles you may enjoy.