The American Association of Insurance Services (AAIS) has appointed Truman Esmond, of Denver, Col., to the newly-created position of senior director of customer engagement.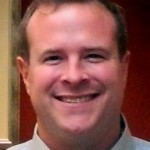 AAIS, based in Wheaton, Ill., is a national insurance advisory organization that develops policy forms and rating information used by more than 700 property/casualty companies throughout the U.S.
Esmond comes to AAIS from Red Door Interactive, a marketing communications firm. Red Door's clients included Cricket Communications, Rubio's Mexican Restaurants and Shea Homes. Esmond served as managing director and director of quality and continuous improvement at Red Door, after that firm acquired Breckenridge Communications, an applications development company Esmond founded and led for 12 years. Esmond's clients at Breckenridge Communications included Adobe, MediaNews Group (including The Denver Post), and Jim Collins, author of the leadership book, "Good to Great." Breckenridge Communications also partnered with IBM to develop business process management programs for the small- to medium-sized business market.
Joan Zerkovich, AAIS senior vice president of operations, said Esmond's job will entail "ensuring the best possible experience for our member companies when using our online systems" including improvements to the AAISdirect online resource of program materials, engaging companies through social networking and simplifying the incorporation of AAIS forms, manuals, and other information into policy administration systems.
Was this article valuable?
Here are more articles you may enjoy.