Mobility technology is changing the way the insurance industry operates. But when it comes to working on the go, nothing is as important as mobile device applications. But what apps do independent agents use most? What apps are the most useful in business and personal life? Insurance Journal asked these questions to several industry experts and polled readers via Facebook, LinkedIn and Twitter to find the top apps for independent agents today. This report is a small glimpse at the apps used on an independent agent's mobile device.
A special thank you to those who responded to Insurance Journal's query including: Steve Anderson, Chris Burand, Jason Cass, Stuart S. Durland, Claudia McClain, Joyce E Sigler, Angelyn S Treutel, Jeff Yates and the countless number of readers of Insurance Journal.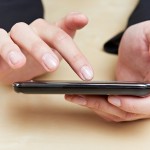 ACORD ONE
This app provides access to the most commonly used ACORD (Agency Company Organization for Research and Development) forms. Launched in 2012, the ACORD ONE service allows users to complete forms on mobile devices, sign forms using the touch screen, save and retrieve forms, and email completed and signed forms. The app is available for Android and Apple tablets and phones. Cost: All current users of Cap Dat ACORD have free access to the ACORD ONE mobile app. Cost: All current users of Cap Dat ACORD have free access to the ACORD ONE mobile app.
ALT MVR
ADR (American Driving Records) has developed an alternative data source to the traditional motor vehicle record (MVR). Called ALT MVR, this app contains the same information as traditional driving records but at considerably less cost, ADR says. The company says this affordability allows agents to run a record on more quotes — thus helping to more accurately calculate risk and properly quote new businesses and renewals. It will soon be integrated to select comparative raters. Cost: Contact ADR for pricing details.
Buffer
Buffer promises users a more personal and efficient method to handling sharing on social media. Buffer allows its users to schedule the social media content in advance. A user can fill up their Buffer at one time in the day and Buffer automatically posts new social media content for them throughout the day. Simply keep that Buffer topped up to have a consistent social media presence all day round, all week long. Cost: $10 per month.
CamScanner
The CamScanner app turns smartphones into a portable document scanner using the camera on a smartphone to capture documents like articles, agreements, sketches, business cards and coupons. The app can use the smartphone's flash to boost lighting, and CamScanner allows the user to zero in on scans with zoom functions. If users sign up with CamScanner they can backup, sync, edit and share documents on the go across smartphones, tablets, PCs and the Cloud. Cost: Free.
CardMunch
CardMunch is a mobile business card transcription service that helps to digitize contact information. Users can take pictures of business cards with their smartphones and the app then transcribes information and imports the data to the users' mobile Rolodex. There are many similar apps out there but CardMunch says it's different in a number of ways. First, it says every business card submitted is transcribed, edited and reviewed by the company's human workforce to ensure complete accuracy. And as a business unit of LinkedIn, the app makes it easy to connect with new contacts via the LinkedIn network after uploading business cards. Cost: Free
CARFAX
The CARFAX app enables users to scan or enter Vehicle Identification Numbers (VIN) and get CARFAX reports instantly, view recently purchased CARFAX reports. The version for dealers does a few more thans than the version for the general public. A new barcode scanner has been added to the app, which now can scan ADESA window stickers and standard VIN barcodes. Cost: Free.
Claims Journal
The makers of the Claims Journal App can lay claim to it being the only app that delivers content from Claims Journal magazine and ClaimsJournal.com to handheld devices. The app offers breaking news related to the insurance claims industry, videos and informative podcasts. Cost: Free
CloudOn
CloudOn delivers Microsoft Office files and applications to tablets by linking to Box, Dropbox, Google Drive and SkiyDrive accounts. The app enables tablet users to open up and utilize programs like Microsoft Word, Excel and PowerPoint to create, review and edit files. Cost: Free
connectmogul
The makers of connectmogul say it helps agents leverage their book of business and connect via text messaging with their prospects and customers. Additionally, agents using the system wrote more policies and increased efficiency in 10 beginning-of day-processes, the makers say. The cloud-based tool helps automate daily activities and producers can upload their book of business and work off of pre-set templates that go out to their customer base. The app sends out automatic birthday messages and reviews messages, and it helps automate the cross-selling factor by automatically promoting bundling to their customers 30 days before renewal dates. Cost: $99/month
Dragon Dictation
With Dragon Dictation, agents on the go can stop typing and start speaking. This mobile voice-to-text transcriptions app from Nuance Communications is available through Apple's iTunes store. Users can dictate personal notes and reminders. Powered by the Dragon NaturallySpeaking software, this app lets users speak and instantly see their text content for everything from email messages to blog posts. Users can also dictate status updates directly to their social networking applications including Facebook and Twitter. Cost: Free
Dropbox
Dropbox is a file sharing system that allows users to access photos, docs, and videos anywhere and share them easily. Through the Dropbox free app users are able to access any saved file via Dropbox from all computers, iPhone, iPad and even the Dropbox website. The cost to open an account is free for up to 2 GB of space. Additional storage space costs more. Cost: Depends on account size.
Evernote
This widely used app allows independent agents to make notes on the go and keep their work ideas stored for later use. With Evernote, agents can take notes, capture photos, create to-do lists and record voice reminders — and makes these notes searchable, whether at home, at work, or on the go. Evernote can also search for specific texts inside photos and business card images taken with smartphone or tablet cameras. Users can save, sync and share files across computers and mobile devices. The basic free account includes a 40MB monthly upload allowance. The business account starts at $10.00 per user per month. Cost: Depends on account size.
Expensify
On the road often? This app can help road warriors simplify their expense receipt-keeping. Expensify lets users track expenses, snap pictures of receipts and create expense reports, all on the go. The app can even read receipt images and automatically fill out details in the expense report. The app also tracks mileage expenses via GPS or odometer entry, and add time or other billable expenses. Users can also sync their credit cards and bank accounts with Expensify to track expenses as they happen, without filling out information manually. This app is available for Apple and Android mobile devices. Cost: It's free for individual users. "Team Plan" accounts start at $5 per month per user.
Feeder
Feeder is food for your brain, according to an Apple iTunes Store review, where the app can be purchased for the iPhone, iPod or iPad. Feeder brings the latest news from all over the web, enabling users to swipe through a list of the latest articles and read each one with a tap. The latest version of the app boasts a redesigned interface, article sharing over browsers including Google Chrome, Instapaper and Safari and performance enhancements. Cost: 99 cents.
GhostWriter
Ghostwriter Notes lets users take notes and store information on the go. The app offers a digital documentation platform, allowing users to create and save as many virtual notebooks as needed. Users can name specific pages, choose from various "paper" backgrounds, and even choose unique page backgrounds by importing images or photos stored on their devices. To write down notes, users can simply take their finger and write by hand, and the zoom ratio feature can control the font size down to a tee. Cost: $4.99 at Apple's App Store.
GoToMeeting
The GoToMeeting app lets users attend or start GoToMeeting sessions from virtually anywhere. The app, which provides additional question and answer functionality on the iPhone and iPad, enables the viewing of presentations and reports and users can even zoom in on meeting content. iPad users can even use the app to present during meetings. Cost: Free
HailSpot
Weather Decision Technologies launched a new mobile product designed to track and report hail fall sizes. HailSpot is available on smartphones designed to obtain accurate, immediate data regarding size and date of hail fall for an exact address from the weather database maintained by WDT in Norman, Okla. The product utilizes built-in smartphone location services to automatically geo-locate the device and indicate with a pin, an exact location or address. The app is available from the App Store on iPhone at imap.tv/hailspot. Cost: Free
HootSuite
HootSuite is a social media management tool with millions of users. Its dashboard interface lets users keep track of all their social networking status from a single page. Social media managers can view and manage multiple social media accounts with online support for Twitter, Facebook, LinkedIn, Google + and Foursquare plus many other social networks. It allows users to instantly message followers on Twitter, check in on Foursquare, view LinkedIn connections, and comment on Facebook posts. It also offers post scheduling and statistics reports. Cost: Basic individual accounts are free. "Pro" accounts start at $9.99 per month for two users, with additional costs for more users.
iAnnotate PDF
The app allows users to read and annotate PDF documents on the go. Users can choose from more than 80 annotating tools to highlight, underline, bookmark, write on, and edit pages in PDF documents. Branchfire, the maker of iAnnotate PDF, says more than half a million people are now using the app for reading, marking up, and sharing PDF documents, Word/PowerPoint files and images. Cost: The full version for iPad is available for $9.99. The basic version for Android is available free for a limited time.
iCloud
iCloud is Apple's popular cloud storage and cloud computing service. The service currently has some 250 million users around the globe. An Insurance Journal reader said his agency utilizes iCloud to handle individual and team calendars over both PC and Apple platforms. Cost: Users receive 5GB of free storage, and prices for additional storage start at $20 per year for 10GB.
Insurance Journal
Insurance Journal news app allows readers to access the latest property/casualty news from their iPhone/iPad, Android or Kindle Fire mobile device. Follow national and regional insurance news 24/7, and stream Insurance Journal's library of videos and podcasts — all from a single interface. Cost: Free
JotNot Scanner
JotNot converts iPhone into a portable multipage scanner. The app allows users to scan multi-page documents, receipts, whiteboards, business cards and notes into an electronic format. Users can take a picture to scan and choose exactly what part of the photo should be scanned and converted into PDFs, JPEGs, or PNGs. Files can be directly uploaded to Dropbox, iDisk/WebDAV, Evernote, Box.net or Google Docs where they can be shared with others. Cost: 99 cents at Apple's App Store.
Kayak
The Kayak travel app includes flight and car search, hotel search and booking, a flight tracker and "My Trips." The app enables tracking of flight status, looking up baggage fees, access to airline numbers and airport information. Cost: Free
Kelly Blue Book
This app can be a useful tool for agents when advising clients on auto insurance coverage. It quickly provides users with Kelley Blue Book valuations on specific vehicles. With this app, agents can read about car prices and used car values, browse car photos and videos and compare multiple cars side-by-side — all from their smartphones and mobile devices. Cost: Free for Apple and Android mobile devices.
MagicPlan
One independent agent described this app as "an awesome floor-plan app that lets you document a building while walking through." This app measures rooms and draws the floor plan just by taking pictures. The floor plan can be sent to anyone or even be stored in the app's cloud storage. Cost: Available at Apple's App Store starting at $2.99 for each floor plan.
Mobile Banking
Mobile banking has grown by leaps and bounds just in past few years. For people on the go, mobile banking can be a valuable tool that lets them check account balances, transfer funds, pay bills and even deposit checks remotely by simply taking pictures of the checks. A significant number of smartphone and mobile device users are already logging onto mobile banking services every day. Forrester Research forecasts that nearly half of all U.S. bank account holders would utilize mobile banking by 2017. Cost: Free
MobileProducer
Applied System's MobileProducer app has a lot of useful tie-ins to the company's management systems. The app integrates with Epic, Applied Systems' agency management software which handles both benefits and property/casualty insurance. MobileProducer also works with Applied's The Agency Manager (TAM), designed for brokers and agents, which lets users view customers' files with all policies and carriers. The app's interface offers producers personalized on-demand access to their client data on the go. Producers can also leverage GPS technology to map accounts and coordinate daily schedules. Cost: Free for users.
NeoReader
The NeoReader app transforms mobile devices into a barcode scanner. It makes web content easily accessible by scanning codes from print ads, publications, packaging, billboards, retail displays, broadcast media or any mediums. The NeoReader scans standard code types including Data Matrix, QR codes, Aztec Codes, EAN, UPC, and Code 128. Cost: Free
Notability
This app by Ginger Labs integrates handwriting, PDF annotation, typing, recording and organizing. Users can handwrite, type, and record their annotation into PDF documents and then share these annotations through email or a cloud service. Notability makes it a cinch to fill in applications, take notes, record voice and send it back to the office. Ginger Labs says Notability was a top selling note-taking apps for Apple in 2012. Cost: $1.99 at the Apple App Store.
Noteshelf
Noteshelf is an app designed to take written notes on an iPad. The app offers a variety of paper types — legal pad, checked paper, plain white — and different writing utensils in various colors and thicknesses. It also offers camera integration, so user can import an image right onto the page and draw directly on the photo. Cost: $5.99
ONE
ONE is workers' compensation agent/agency tool that calculates and predicts workers' comp experience mods and provides an analysis encompassing everything from experience mods to premiums to rates to payroll. The app can predict future experience mods and premiums up to four years into the future. ONE also prints proposals and letters with agents' as well as clients' logos and colors. Cost: $49/month
Penultimate
Penultimate app offers the experience of pen and paper and it enables syncing with the Evernote app, made by the same company. Cost: Free
Photo Measures
This app provides an easy way to draw and save measures on photos on via a handheld device. Take some photos and note the dimensions on the photos to remember an exact layout on the screen. The app also enables users to add text comments, measure in imperial or metric units and export dimensions in high resolution via email. Cost: $2.99
PocketCloud Remote Desktop
PocketCloud is a secure and fast way to remotely connect to Mac or Windows desktop with iPad, iPhone, iPod touch or Android devices. With PocketCloud, agents can access their files, pictures and applications like Excel, PowerPoint, Outlook, Word, Photoshop, games or any other programs. Cost: Basic accounts are free and "Pro" accounts with additional features cost a one-time fee of $14.99.
PODS
PODS is a performance management app from Interactive Performance Solutions. It lets agencies set goals and plan out activities. Agencies can set up daily tasks for each employee in their business. Each day, everyone logs onto their PODS app to see the tasks assigned to them. And employees mark them off as they complete those tasks, which increases visibility into the progress of each team member. With this mobile app, agency owners can effectively monitor the performance of their employees. Cost: The price is $299, followed by $75 monthly fees, for agencies.
Priceline
The Priceline App offers a simple way to book hotels and rental cars on the go backed by Priceline's "best price guarantee." Choose the exact hotel or rental car for any travel date, including last minute and same-day reservations. Cost: Free
Pulse
Pulse displays news from multiple RSS feeds in a single page using a tile based interface. The app also enables users to save stories for later reading, or share stories with friends and colleagues. Cost: Free
QQ Mobile
The mobile app provides remote access to the QQ Evolution agency management system for independent insurance agencies. It allows users who already have QQ Evolution accounts to securely access from their mobile devices a wide range of client data, including client details, policies, notes, files and reports. QQ Evolution features include cross-selling reports to discover sales opportunities and customized marketing letters and emails for clients and prospects. The carrier downloads feature imports clients' transactions directly from participating carriers. Cost: Free to users
QuakeWatch
This app lets users get the latest information on earthquakes from around the world. Using feeds from multiple sources including the U.S. Geological Survey and the European-Mediterranean Seismological Centre, it displays data on earthquakes with magnitude 1.0 and greater that have occurred over the past week. Users can pan and zoom online maps to focus on hot spots around the globe and see detailed quake reports. Cost: 99 cents at the Apple App Store.
Redfin
Redfin's Multiple Listing Service-powered app includes complete home details, full-screen photos, property history and agent notes, all updated every 15 to 30 minutes. Cost: Free
SendPepper
SendPepper, from OfficeAutopilot.com, integrates online and offline marketing. SendPepper gives small business marketers the tools to automate both email and personalized direct mail in a single interface. Additional features include personal URLs and custom-built, personalized landing pages for each potential customer. Cost: Prices start at $29.95 per month.
SignNow
SignNow is an app for iOS and Android devices that enables users to digitally sign and notarize documents, and send to others for their signature. Users can create their own signature for reuse, and the app keeps files secure but remotely accessible. Cost: Free
Skitch
Skitch is part of the Evernote family of apps. This free app lets users add sketches and text annotation to photos, screenshots, maps, and web pages — and then share them with colleagues on the go. Users can brainstorm design ideas with their team members, annotate screenshots and pictures, add scribbles to explain ideas, and identify points of interest on maps. The Skitch annotation can help colleagues see and share ideas and get everyone on the same page. Cost: Free
Trip Advisor
Plan a trip with the TripAdvisor app, which gives access to more than 75 million candid reviews and opinions by travelers. The app also enables users to find the hotels, restaurants and things to do. The app's flight search helps find and book airfare deals. Users can also book options for hotels and restaurants. Cost: Free
Twitter
For many insurance agents, Twitter has become an integral part of their digital marketing effort to promote their business and connect with clients and prospects in their local communities. Twitter also makes it easy to follow colleagues and keep up with latest industry developments. Cost: Free
Vertafore Producer Advantage
An app for iPhone and iPad due out soon from agency software producer Vertafore integrates Pipeline Manager, ReferenceConnect, and AMS360 helping producers manage prospects, opportunities and activities. The app allows mobile users to access current client policy information, and provide accurate forecasts. Cost: Free for paid clients
Waze
"Waze is the world's fastest-growing community-based traffic and navigation app," its makers say. Social types can see what other friends are also driving to their destination when connected on Facebook, and the app helps drivers navigate to the cheapest station on their route thanks to gas prices shared by other Waze drivers, or "Wazers," who can also share real-time traffic information and other road alerts, hands free of course. Cost: Free
Yelp
Yelp is a local business directory service and review site with social media features. Users can check or submit reviews for local shops and businesses. Small business owners could set up their own profile to create a business owner account. Yelp may also be a good way for small businesses to reach out to younger demographics who often use the app on the go, but some businesses have expressed worries about unflattering customer reviews that can appear online. Cost: Free
Zillow
For those looking for quick information on home property data, Zillow Real Estate may be the perfect app. Drawing on Zillow's vast database, the mobile app shows estimated home values, property records, photos and more. It lets users find and compare real estate prices and home property details on the go. The app is available for Apple and Android mobile devices. Cost: Free
Zite
"Discover your Interesting." No, in this case that's not the incorrect use of "your," it's the slogan for Zite, a smart news aggregator that enables people to create their own personal magazine with thousands of topics from which to choose. The CNN-owned personalized news app sifts through "millions of new stories every day" to match stories to your personal interests and then delivers them automatically to your handheld device. Cost: Free
Was this article valuable?
Here are more articles you may enjoy.