Bill Roberts has been named president and chief operating officer of GEICO, the giant insurer said. Tony Nicely will continue to serve as chairman and chief executive officer.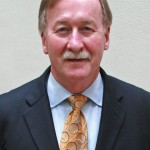 Roberts had served as executive vice president of GEICO since 2000 with responsibility for marketing and advertising, information systems, telecommunications and the Internet business unit, staff development, military marketing, and GFR sales. He will continue to serve as chairman of the GEICO Insurance Agency.
Roberts joined GEICO in 1984 and served as vice president of marketing from 1985 to 1991. He then served as assistant vice president for underwriting in GEICO's regional office in Macon, Ga. He was elected group vice president in 1994 and senior vice president in 1997.
"I will continue to be very actively involved in the overall management of the company, but I could not be more confident that Bill is ready to tackle these new responsibilities," said Nicely.
GEICO (Government Employees Insurance Company) is a member of the Berkshire Hathaway family of companies and is the third-largest private passenger auto insurance company in the U.S.
Topics Berkshire Hathaway
Was this article valuable?
Here are more articles you may enjoy.