FM Global said Executive Vice President Thomas A. Lawson will succeed Shivan S. Subramaniam as chief executive officer, effective Jan. 1, 2015.
For now, Lawson has been appointed president and he has been elected to the board of directors, effective Aug. 1, 2014.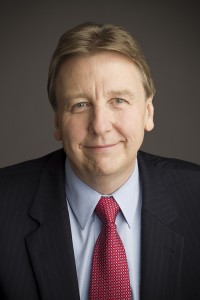 Lawson joined the mutual insurance company in 1979 and was appointed in 2009 to his current position.
As president, he will be responsible for the strategic and operational direction of the company.
Subramaniam will retire on Dec. 31, 2014, after 40 years with the company. He will remain chairman of FM Global's board of directors.
Subramaniam was named CEO in 1999. Since that time, the company has grown from $1 billion to $5.6 billion in annual revenue.
In addition for Lawson's move, Executive Vice President Jonathan W. Hall, who joined FM Global in 1980, has been named chief operating officer, effective Aug. 1, 2014.
Lawson will oversee FM Global's insurance operations and insurance staff functions.
FM Global is a Johnston, Rhode Island-headquartered mutual insurance company dedicated to property risk management.
Was this article valuable?
Here are more articles you may enjoy.