Wyatt Stewart has joined the Independent Insurance Agents & Brokers of America (Big "I") Capitol Hill team as director of federal government affairs.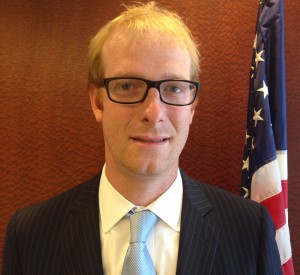 Stewart, a native of Washington, D.C., joins a bipartisan lobbying team primarily as a liaison to Republican congressional offices.
The position was previously held by Ryan Young who recently departed the agents' association to serve as director of business development for Husky Rack & Wire in Denver, N.C., according to the announcement.
Stewart previously served as advisor for policy and coalitions for House Majority Leader Eric Cantor (R-Va.). He worked for Leader Cantor in various capacities since January 2009. Prior to his work on Capitol Hill, Stewart worked for the Republican Party of Virginia.
"With so many issues before Congress that are critical to our members and insurance consumers, we are glad to complete our team with a professional with such pertinent and extensive legislative experience," said Charles E. Symington Jr., Big "I" senior vice president for external and government affairs.
Topics Agencies
Was this article valuable?
Here are more articles you may enjoy.