Ohio-based State Auto Financial Corporation and State Automobile Mutual Insurance Company (State Auto Mutual) hired Michael E. LaRocco as president and chief executive officer.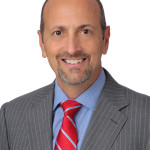 LaRocco officially takes over the duties of current President and CEO Robert P. Restrepo Jr. on May 8. Until that time Restrepo will work closely with LaRocco during the transition.
Restrepo will remain as chairman of the companies until his retirement on Dec. 31.
During LaRocco's more than 35 years in the property and casualty insurance industry, he's led large national carriers and formed a technology startup. His insurance career began with management and executive roles at Progressive and GEICO. He also has served as president and chief operating officer at Safeco Insurance Companies, and president and CEO of Fireman's Fund Insurance Company.
LaRocco most recently served as president and CEO of AssureStart, a Seattle-based technology startup selling general liability and property insurance to small businesses online.
State Auto Financial Corporation is a super regional property and casualty insurance holding company headquartered in Columbus, Ohio.
Related stories:
LaRocco Out at Fireman's Fund; Fouché Named CEO
Small Business Insurance Provider AssureStart to Launch in Texas
State Auto's Restrepo Takes Over As PCI Chair
SAFECO Brings on Ex-GEICO Executive as New President and CEO
Topics Auto
Was this article valuable?
Here are more articles you may enjoy.