William E. Donnell, president for Swiss Re America's U.S. property and casualty reinsurance, will become the new president and chief executive officer of the National Council of Compensation Insurance, NCCI announced.
Donnell will assume the position at NCCI effective Dec. 7, 2015, eventually replacing Stephen J. Klingel, who is retiring in February 2016. The several months' overlap will help facilitate a smooth transition, NCCI said.
Donnell's 30 years of domestic and global insurance experience include executive responsibility for business strategy, branding, customer service, financial plans, market leadership, employee engagement and technology, NCCI said. Donnell has served in leadership positions at Swiss Re, GE Insurance Solutions, Universal Underwriters and Crum & Forster Holdings.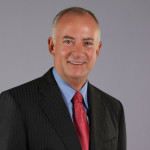 Kilngel, who announced his plan to retire in February, came to the organization in late 2002 and has had the third longest CEO tenure in the company's 90-plus year history.
NCCI, based in Boca Raton, Florida, is the major collector of workers' compensation data, which it uses to analyze industry trends, prepare insurance rate and loss cost recommendations, and provide analytical, management and research services to the industry.
The company reported $152 million in revenues in 2014, down from $160 million in 2013, which Klingel said in the firm's annual report reflects the organization's goals of keeping costs down and only collecting fees from subscribers that are needed. Last December, Moody's Investors Service affirmed its A2 issuer rating and stable outlook for NCCI Holdings Inc., citing the company's "dominant market position as a provider of workers compensation and employee injury data and good track record of generating operating surpluses."
Topics Swiss Re
Was this article valuable?
Here are more articles you may enjoy.